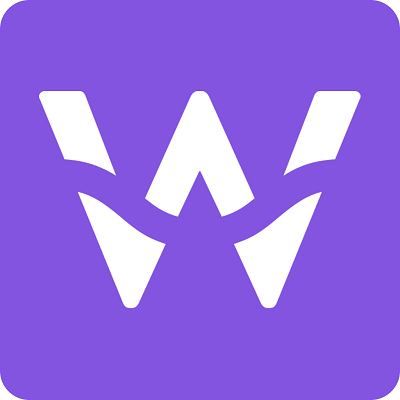 Sydney startup Earnd, now Wagestream, raises $236M Series C to bring financial wellbeing to employees
Wagestream, the financial wellbeing app founded by charities, designed for employees and built around pay, has closed a $236 million AUD Series C funding round – believed to be the largest ever raised for a social impact fintech company. The funding comprises $81 million equity investment led by new investors Smash Capital, BlackRock, and $155 million in debt financing from Silicon Valley Bank.
Earnd, the Sydney-based financial wellbeing startup launched in 2018 and acquired by UK-based Wagestream last year, has now formally re-branded as Wagestream. The Series C capital will be primarily used to scale up Wagestream's presence outside the U.K. – including Australia, where thousands of employees can already access the app through employers including Pizza Hut, Hungry Jack's, JD Sports, BPAY, Freedom Furniture and Carnival Australia. 
The increase in cost of living in Australia continues to outstrip wage rises, leaving the average worker more than $800 worse off in 2021. With a social charter at its core, Wagestream was founded by a group of financial charities to solve this problem – giving those workers easy access to a set of fair financial services, delivered through their employer and built around flexible pay (also known as earned wage access). 
Harnessing the power of flexible pay, Wagestream is a total solution for financial wellbeing which gives employees the ability to track their shifts and pay every day, choose their own pay cycle to align with their bills and expenses, set and achieve money goals with automated savings and chat to a personal money coach when they need additional support.
Katie Duxbury, Head of Payroll Services at Bupa, which rolled out the app to its workforce in 2021, said: "Wagestream has been amazing for our people. By offering a range of charity-backed financial wellbeing tools built around pay, we've been able to empower them to build better financial health – all managed through one smart app."
"In the past, many employers viewed financial wellbeing in the workplace as a long-term aspiration; now they realise it is a crisis, but one they can do something about," said Josh Vernon, co-founder of Earnd and now CEO of Wagestream Australia. "For example, 93% of companies we recently surveyed plan to put a financial wellbeing program in place – up from 51% just one year ago. By addressing the financial wellbeing of their people, employers become the hero and solve their own HR challenges in the process – from recruitment, to retention, to productivity."
Workers access Wagestream through employers in industries such as hospitality, healthcare and retail, who subsidise the service. Built around existing financial inclusion and wellbeing research, the app provides a variety of tools to simplify money management and help people improve their financial health over time. 
The funding round is led by new investors Smash Capital – a U.S.-based investment firm focused on later-stage consumer Internet and technology companies. Smash's prior investments include Epic Games, Reddit, SonderMind, and DuckDuckGo, among others. Smash's founders previously led investments for The Walt Disney Company and leading venture capital firms. The round also includes new investors, BlackRock and joined by follow-on investments from existing shareholders Balderton Capital, Northzone, charity fund Fair By Design, and new financing from Silicon Valley Bank.
"The combination of financial exclusion and a rising cost of living have created severe financial stress for hard-working Americans," said Brad Twohig, managing partner at Smash Capital. "We've invested in Wagestream because its team has reimagined the world of work making it more accessible and rewarding for millions of people."
Emma Steele, Partner at Ascension (which manages the Fair By Design fund), adds: "it's time for fintech businesses to reach and include the 2.7bn global frontline workforce in a fair financial system. As a pre-seed backer of Wagestream, we've watched the business quickly evolve from its 'beachhead' flexible pay tool proposition to a global fintech scale-up, bringing a broad range of financial wellbeing tools to over one million people and growing at an impressive scale. We are so proud of what the team continues to achieve – they are an undeniable proof that purpose-led vision and commercial scale go hand in hand."
Part-owned by charities and impact funds, Wagestream is accountable to an Impact Advisory Board and is the only provider in its sector to be a member of the Financial Inclusion Action Plan (FIAP) – the financial inclusion and wellbeing initiative led by Good Shepherd Australia New Zealand, the Centre for Social Impact and EY. It also publishes a bi-annual Impact Assessment, which tracks the impact of its financial services on end-customers. The app outperforms global benchmarks on financial inclusion set by independent impact measurement firm, 60 Decibels, with 77% of people reporting feeling less stressed, and 72% reporting an improved quality of life.