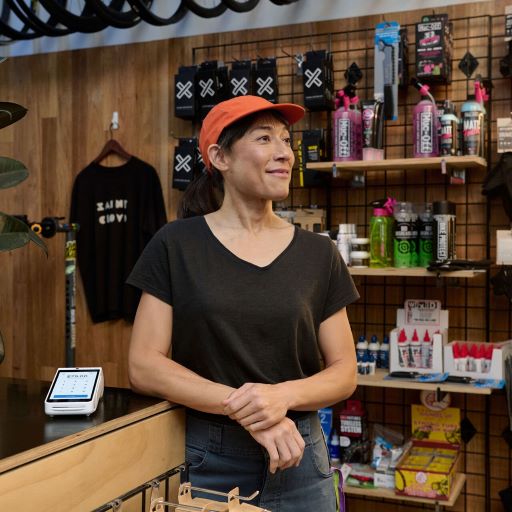 Australian fintech Zeller launches 'Smarter Business Payments' campaign targeting growing businesses
Australia's fastest company to achieve unicorn status, Zeller, launched a new integrated advertising campaign, "Smarter Business Payments". In partnership with Melbourne-based production company, Wildebeest, the campaign showcases Zeller's innovative financial services and payments solution in action across a variety of growing Australian businesses.
The campaign highlights the resilience of Australia's merchant community after almost two years of pandemic-imposed trading restrictions and celebrates their success as both new businesses open their doors for the first time and established businesses get back on their feet. Zeller Terminal, the next-generation payments solution, is showcased in action across three businesses that are accepting payments and receiving funds to their fee-free Zeller Transaction Account.
Zeller is building a new financial services operating system which enables business owners to accept card payments, manage their finances, pay vendors and manage expenses through a range of integrated solutions. The diversity of Zeller's customer base is highlighted throughout the campaign, with Zeller Terminal embedded in three fast-paced upmarket business environments; a custom bike shop completing mobile deliveries, a busy hair salon, and a trendy restaurant.
Research conducted by Zeller in 2021 revealed that 67% of businesses would prefer a non-big 4 bank and 57% would opt for a new, digital-first business bank. Cash flow and profitability is make-or-break following the pandemic, and the smarter business decision making Zeller facilitates enables merchants to access their funds faster, gain valuable business insights, manage expenses more efficiently, and sell to their customers in more locations.
"More than 7 in 10 business owners tell us they regularly consider switching EFTPOS providers due to clunky, outdated payment solutions issued by the banks," commented Joshua McNicol, Zeller Director of Growth. "Our new campaign celebrates how tens of thousands of Australian business owners are making smarter decisions about which solutions they use to manage their finances and get paid fast — by making the switch to Zeller."
Annelise Hickey, Campaign Director from Wildebeest, commented "It was so wonderful to work with Zeller on their new campaign! They gave us room to try different creative ideas and were all about strong visual storytelling, which is always such a dream scenario for directors. It's exciting to see the final piece come to life after such a great collaborative process." Annelise directed artist Vance Joy's music video for the song 'Missing Piece' which won the ARIA award for Best Video in November 2021.
In March 2022, Zeller announced it had signed up over 11,000 merchants since launching in May 2021. New fundraising secured in the same month valued the Australian scale-up at over $1 billion. This campaign will fuel Zeller's growth further throughout its 4-month duration, with integrated advertising across out-of-home, radio, television, native, programmatic and digital channels nationwide.