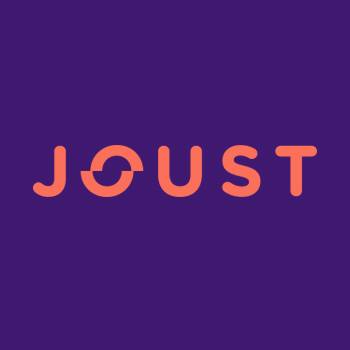 Joust Unveils New Supplier Sign-Up Portal
Australia's leading home loans marketplace, Joust.com.au, has unveiled a new supplier sign-up portal as part of its website to allow brokers to come on board quickly and easily.
Joust's online home loan marketplace helps borrowers connect with the right lenders and brokers for their home loan needs. The new sign-up portal has been created to inform and educate brokers about Joust's B2B proposition, specifically about the platform's Instant Match service, as Joust continues to scale up its offering.
Until now, Joust's growth strategy has successfully ensured it has sufficient 'boots on the ground' with State Managers and Partnership Managers in both Victoria, NSW and Queensland. While this has been effective to date with broker uptake, CEO Carl Hammerschmidt, admitted an element of digital acquisition was missing.
The solution came via deploying this new page to simplify the sign-up process for suppliers, and Hammerschmidt said the page was already generating increased interest among brokers. "We wanted the page to speak to the pain points we know brokers are facing – and state how we are addressing those. For example, we know that one of the biggest challenges for brokers is getting in contact with prospects. So Joust Instant Match uses SMS technology to verify the phone number. We speak to this and other areas on the page."
The company's Instant Match service allows consumers to save a significant amount of time and energy in the process of getting a home loan. It works by retrieving key details from the customer and instantly accessing the top three home loans suited to their specific needs.
Hammerschmidt added that the portal will be tweaked and refined over time. "The ideology for the page was to keep it simple, clean and to clearly articulate what we do and the benefits for brokers. Industry feedback has been fantastic and the metrics speak for themselves. Great conversion rates are critical to Joust in more ways than one.
"Understanding the market helps when working on projects like this. Next time around we are planning on looping in some of our trusted partners to be a part of the process. That's something exciting and we look forward to. For now, it's all about bringing more quality mortgage brokers onto the platform – and this page is certainly helping."