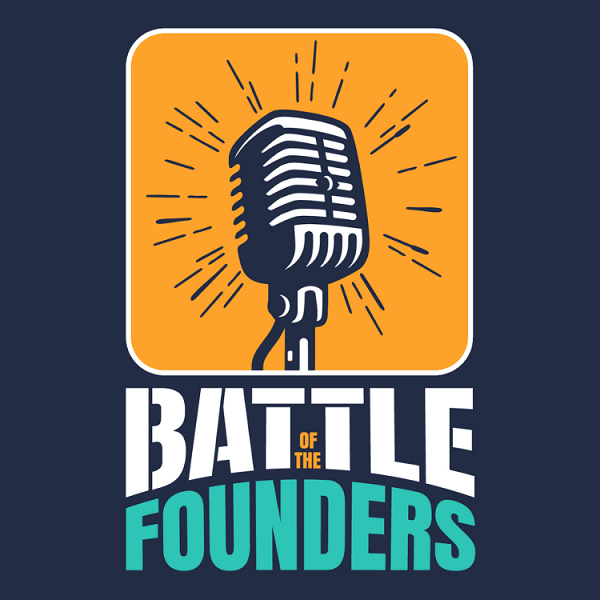 NSW & QLD's best entrepreneurs to clash at Battle of the Founders thanks to Gold Coast Innovation Hub, Fishburners, OnMarket and Advance Queensland
The Battle of the Founders is the ultimate showdown of innovation, bringing together some of the most promising entrepreneurs across Australia.
In 2022, the Battle of the Founders (BOTF) was born in collaboration with Fishburners – attracting an audience of over 250 people and crowning three founders victorious – DuckRow (formally willHQ), Fempro Armour and Foura. Their prize? A capital raise with OnMarket at no up-front cost on a timeline of their choice.
BOTF fosters the growth of innovation in Australia through scarce and valuable education on business development, capital raising and pitch refinement. This is achieved with a three-phase execution:
Phase 1: Introduction to capital raising avenues for start-ups, focusing on CSF
Phase 2: A message and pitch refinement workshop
Phase 3: The battle ground – a pitch night
"It's a well-structured competition. The time the OnMarket team spent helping us frame our problem and refine our pitch was invaluable. We learned so much and gained the clarity we needed for future investor pitches and discussions," said Vern, Co-Founder DuckRow.
Now, in 2023, the Battle of the Founders is back – and interstate, heightening its impact and extending its networking opportunities, mentorship, resources and education.
The competition kicks off on the 20th of July in NSW with Fishburners, once again, with over 80 members of the entrepreneur community registered to attend the first event!
For a BOTF first, with the support of a reputable and distinguished player in the entrepreneur ecosystem, The Gold Coast Innovation Hub, and the government, Advance QLD, the competition is expanding its reach to the entrepreneurial communities in regional and remote QLD – the founders who are underserviced and often forgotten.
With this partnership, Gold Coast Innovation Hub and OnMarket seek to offer a unique opportunity for regional founders to gain exposure and funding for their ventures.
"We are thrilled to partner with OnMarket and receive the support of Advance Queensland for the Battle of the Founders," said Sharon Hunneybell, CEO of Gold Coast Innovation Hub. "This partnership exemplifies our commitment to fostering innovation in regional and remote Queensland and providing a platform for entrepreneurs to showcase their ground-breaking ideas."
Tim Eisenhauer, Managing Director of OnMarket, added, "The Battle of the Founders competition aligns perfectly with our mission to connect innovative startups with investors. Our inaugural event in Sydney last year was a huge success and we are honoured to partner with Gold Coast Innovation Hub to explore the extraordinary talent that Queensland has to offer."
And winning a capital raise isn't all that's on offer! For Queensland, up to 6 regional founders selected to battle at the final pitch will win a funded trip to Brisbane.
Register your attendance and get involved in the battle of the states – a fusion of expertise and resources in the field of innovation and investment.
For more information on dates and to apply for participation, please visit:
https://www.crowd.onmarket.com.au/nsw-battle-of-the-founders
https://www.crowd.onmarket.com.au/battle-of-the-founders-qld