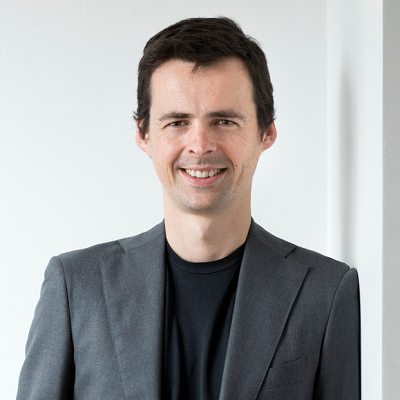 AI-powered GRC platform 6clicks appoints Andrew Lawrence as Chief Technology Officer
6clicks, a leading AI-powered GRC platform for businesses and advisors, have announced that Andrew Lawrence (pictured) has been appointed as Chief Technology Officer (CTO) to continue to drive the power, innovation, ease of use and flexibility of its platform for Governance, Risk and Compliance (GRC). Lawrence will work closely with Chief Product Officer Louis Strauss in the productive use of technology.
"6clicks re-wrote the book on how to effectively manage GRC through the use of an integrated, purpose-built platform with unique technological advances," said Anthony Stevens, Co-Founder and CEO of 6clicks. "With Andrew as CTO, we are extending our work in strategic innovation and driving increased efficiency and effectiveness in GRC. Andrew's knowledge, experience and passion make him perfectly suited for this critical role."
Lawrence has a well-established history as an engineering and technology leader. Prior to 6clicks, Lawrence's positions have included being Head of Technology for Insight Data Solutions, a company later acquired by Domain; leader of software and technology at Stratton Finance; and Co-Founder of a private cryptocurrency business.
"As Chief Technology Officer, I have the opportunity to explore and pursue areas of rich technological potential while also keeping a close eye on the escalating challenges faced by GRC organizations and teams," said Lawrence. "I am impressed with what 6clicks has already achieved, and I know that the company will continue to innovate in critical, meaningful ways."