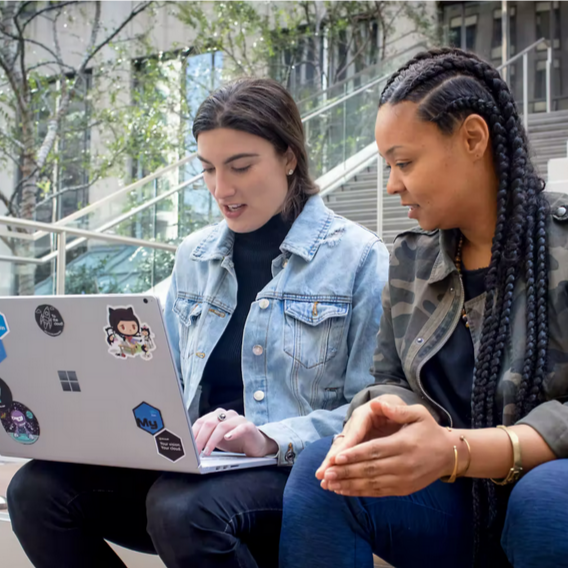 MongoDB partners with Microsoft StartUps – gives free access to data platform Atlas to support data-driven innovation
NASDAQ-listed MongoDB has today announced a significant expansion of a multiyear strategic partnership agreement with Microsoft. MongoDB and Microsoft are committing to a broad range of initiatives to make it easier for customers to advance their cloud adoption journeys, including easier access to MongoDB Atlas within the Microsoft commercial marketplace. Millions of developers who access the Azure portal will be able to discover and use MongoDB Atlas.
As part of the agreement, MongoDB will work with Microsoft to enhance how customers experience MongoDB Atlas running on Azure by delivering go-to-market initiatives and creating developer enablement and training programs. Additionally, MongoDB will deepen their technology integrations with Microsoft to better serve their mutual customers.
The strategic partnership agreement follows recent collaborations between the two companies announced at Microsoft Ignite, which included a pay-as-you-go MongoDB Atlas offering. MongoDB Atlas currently integrates with first-party Microsoft services such as Azure Synapse Analytics, Azure Event Hub, Microsoft Power BI, Microsoft Purview, Azure Logic Apps, and Microsoft Power Automate.
With today's announcement, other integrations under development will include Microsoft data, AI and analytics, and low-code services. MongoDB has also partnered with Microsoft for Startups to provide free MongoDB Atlas credits, and other benefits as a featured offer in Founders Hub. Together, MongoDB and Microsoft offer startups the speed, unlimited scale, and security they need to move from ideation to growth.
Used by 95 of the Fortune 100, Mural—a leading collaborative intelligence company that helps its customers to power ideation, team building, education, and alignment—migrated its platform to MongoDB Atlas on Azure in 2019. Since that time, MongoDB Atlas has enabled Mural to keep up with the massive growth the company has experienced, particularly in the last two years, without adding headcount.
"Looking at the software landscape today, everyone wants to stitch together all of their different software solutions with whatever platforms they're on. When a really rich partner ecosystem exists, and brings value by integrating foundational services, it enables organisations like ours to deliver powerful new services to our customers," said Rebecca Campbell, Vice President of Engineering at Mural. "Working with MongoDB on Azure has enabled us to build and ship faster, and ultimately to provide more value to our customers."
"As more products and services come together on the Microsoft commercial marketplace, customers get a better experience by being able to streamline their billing and procurement process," said Alan Chhabra, Executive Vice President, Worldwide Partners and Asia at MongoDB. "Many of our customers want to run MongoDB Atlas on Azure, but have lacked the proper incentives and a smooth deployment experience. Through this expanded collaboration with Microsoft, we're making it easier for our customers to seamlessly integrate MongoDB Atlas into their Azure infrastructure to power the next generation of applications."
"Developers are the key to creating the innovations that drive enhanced customer experiences," said Arun Ulagaratchagan, CVP, Azure Data at Microsoft. "MongoDB is loved by developers all over the world, and in order to better serve our customers, we're expanding our business and technical partnership in order to provide a best-in-class MongoDB experience with MongoDB Atlas on Azure."