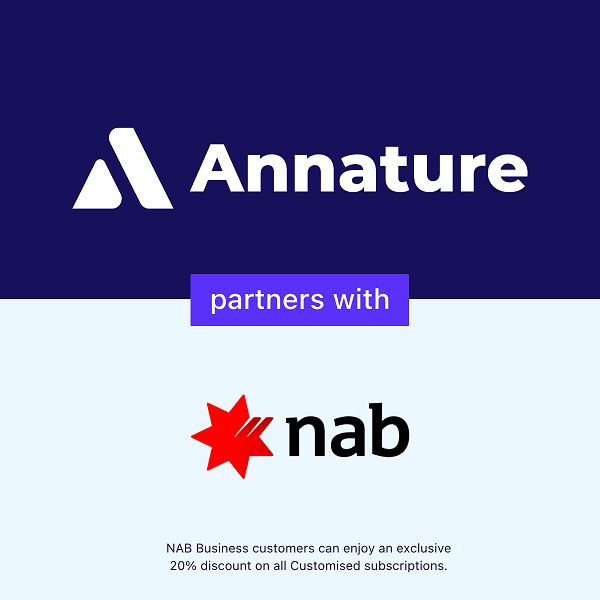 NAB welcomes Annature as part of new reward program for business transaction account holders
The National Australia Bank (NAB) has announced a strategic partnership with Annature, the leading Australian eSignature solution provider, as part of its innovative rewards program for NAB business transaction account holders.
Annature, known for its exceptional eSigning solutions, provides services to thousands of companies across Australia and processes more than 20,000 documents per week. Its cutting-edge technology, robust security, and ease of use have made it an essential tool for businesses looking to streamline their operations and enhance efficiency.
Under the new rewards program, NAB business account holders will now be able to access exclusive discounts and services from Annature. This move is part of NAB Bank's initiative to add more value to their business customers by linking them to high-quality services that can improve their business operations and bottom line.
The partnership with Annature will offer NAB's business transaction account holders not just a discounted eSignature solution, but a seamless and secure experience in the digital signing of their essential business documents.
This reward program aims to aid businesses in their digital transformation journey, ultimately saving them time and improving efficiency.
"Partnering with NAB is a fantastic opportunity for us to extend our services to more businesses across Australia," said Amreeta Abbott. CEO of Annature. "We are excited to be part of this rewards program and are looking forward to helping NAB's business customers to simplify and secure their document signing processes."
Further details about this new rewards program will be shared with NAB business account holders via direct communication and will also be available on the NAB website.