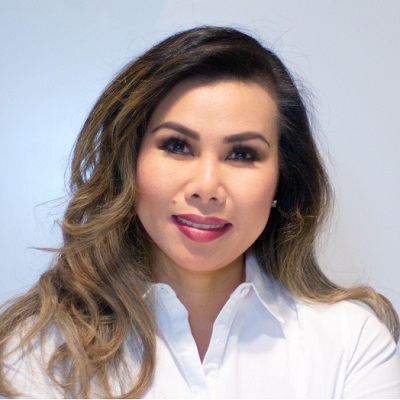 Joust Marketplace unleashes game-changing Joust Connect function, fueling mortgage brokers' success
Australia's leading online home loans marketplace, Joust.com.au, has launched a game changing solution for the country's mortgage brokers to solve for the pain points of quality leads and customer contactability.
Joust Marketplace, the trailblazer in the mortgage industry, has unveiled its groundbreaking new feature, Joust Connect. This new functionality is set to ignite the mortgage industry, catering to the demands of brokers seeking innovation and growth. According to Anny Le Wilson (pictured), Chief Revenue Officer of Joust, "Joust Connect is the long-awaited catalyst for growth brokers have been craving."
With the introduction of Joust Connect, the Joust Marketplace now boasts an internal team solely dedicated to seamlessly connecting brokers with consumers who have genuine home loan needs and a strong desire to engage. The Joust Connect team's primary objective is to connect brokers with consumers in real time. This innovative new feature is designed to scale the customer acquisition function for brokers and is poised to change the way brokers connect with borrowers.
Le Wilson emphasized, "Joust Connect is the first phase of our exciting product roadmap scheduled for roll-out this year. It empowers brokers to streamline operations, enhance efficiency, and accelerate achieving their business goals."
Addressing the key pain points faced by brokers, Le Wilson added, "We understand the challenges: the quality of leads and the struggle to promptly reach prospects. Joust Connect resolves these issues by personally engaging consumers via phone, ensuring that every prospect has a genuine home loan need and is ready to discuss their needs with a broker."
The Joust Connect service is seamlessly integrated within the Joust Marketplace platform. It is designed to deliver the market's highest intent consumers to brokers based on geographical preferences. As a result, brokers receive a flow of engaged prospects, genuinely interested in their services, with connections only established when the consumer provides consent. In cases where brokers are unavailable, the Joust Connect team books an appointment leveraging calendar access to ensure no opportunity goes untapped.
The unique advantage of Joust Connect lies in its real-time warm transfers, delivering more impactful conversations with prospects. The Joust Marketplace platform handles the acquisition process, with brokers now adopting a cost-per-connection mode (only paying when they are connected over the phone – or appointment). This new approach ensures cost-effectiveness, maximizes upfront revenue opportunities, and nurtures the growth of their trailbooks.
Joust Connect is the first release of a range of new product releases for the Joust Marketplace. Le Wilson affirms, "We're actively developing a new user journey to drive volume for brokers, creating greater automation for the platform and creating a new broker hub within the Joust platform. These additions will further empower and educate brokers who choose Joust."
She adds, "Joust Connect is purpose-built for brokers. It is a mission-critical solution for the industry, equipping brokers with an abundance of high-intent consumers and an unrivaled return on investment."
Joust Marketplace will continue to redefine customer acquisition for mortgage brokers, presenting an unparalleled approach to acquiring high-quality leads and supporting growth for our broker partners.