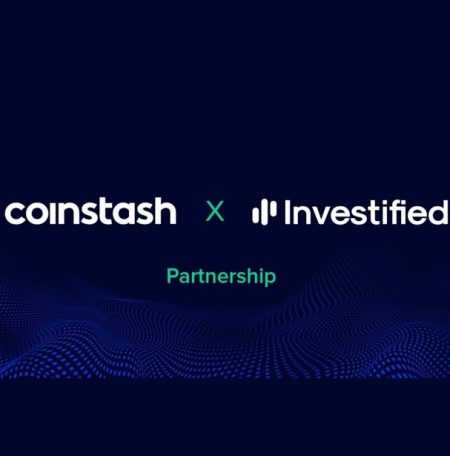 Coinstash and Investified strike up strategic partnership, ushering in a new era of crypto education and research in Australia
In an exciting development for the Australian crypto community, Coinstash, one of Australia's most reputable cryptocurrency exchanges, is partnering with Investified, a leading cryptocurrency education and research platform.
This exciting strategic partnership will bring more top-tier educational content and independent market insights to the Coinstash community, providing them with the tools to navigate the crypto market.
Investified will serve up a regular feast of market commentary and insights to the Coinstash community, accessible across the Coinstash platform and social media channels.
The content will cover everything from weekly market updates, to in-depth coin research and analysis, as well as video and social media content. Best of all, Coinstash users get to enjoy these valuable insights at no extra cost, enriching their grasp of the complex and ever-changing crypto market.
"Teaming up with Investified is a significant milestone for Coinstash and for our community," said Grants Collins, CMO of Coinstash. "In the crypto space, education and investing are two sides of the same Bitcoin, so to speak. We're passionate about giving our clients the tools they need to navigate this complex market confidently. With Investified by our side, we're ramping up the quality of actionable insights available, enabling our community to make more informed investment decisions."