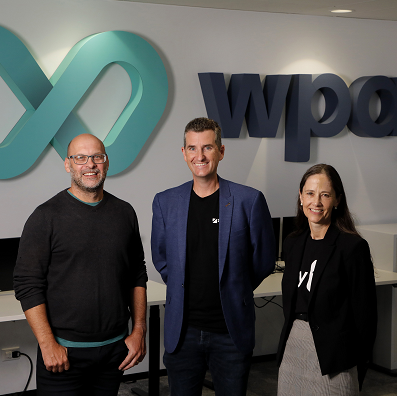 Wpay partners with Zepto to power its PayTo offering
Zepto, the leading innovator in account-to-account payments, has today announced it has been selected by Woolworths Group's Wpay to power its PayTo solution via the New Payments Platform (NPP).  
Developed by NPP Australia, PayTo is a new, digital way for merchants and businesses to initiate real-time payments from their customers' bank accounts directly with speed and security. 
As two payment innovators, Zepto and Wpay will work together to deliver a PayTo use case to Woolworths and partners which will play a significant role in driving consumer adoption of the new payment method. The partnership recognises both parties' commitment to delivering enhanced customer payment experiences via real-time, digital account-to-account payment solutions that scale as businesses do. 
The new solution will enable real-time bank account verification as well as real-time payment validation, processing, settlement, and reconciliation. PayTo also provides customers with greater control over payments on everyday purchases whilst also enhancing protection against fraud. 
Paul Monnington, Managing Director Wpay said, "At Wpay we continue to look for payment solutions that provide customers choice and help make their lives easier. With their Direct Connection to the NPP payment rails, Zepto was the obvious choice for us when looking for a PayTo partner. We are seeing an increased appetite from customers for real-time payments because they offer immediate processing and settlement of transactions, which provides greater convenience and speed compared to traditional payment methods.  
"Wpay has grown significantly as an omni-channel provider and facilitates more than 1.2billion transactions per year. Partnering with Zepto, allows us to complement our offering and provide a superior payment experience for our customers," Monnington added. 
Wpay will leverage Zepto's unique position as the first non-ADI (authorised deposit-taking institution) approved to connect directly to Australia's real-time payments system, the NPP, as a 'Connected Institution'. This will enable real-time payment validation and processing and immediate fund availability for users of the Wpay platform—providing greater visibility and control over payments on everyday purchases, whilst also enhancing protection against fraud. 
Chris Jewell, CEO and Co-Founder of Zepto, commented on the announcement, highlighting the benefits of PayTo for both merchants and consumers. "We are ecstatic to be partnering with Wpay to launch a game-changing PayTo use case to retail. PayTo is revolutionising the way businesses approach payments, whilst also mitigating the risks of missed payments and fraud—it's an incredible milestone in Wpay's journey and we couldn't be more excited to be supporting this," said Jewell. 
"Zepto is laser focused on opening up access to Australia's payments infrastructure, and it's our vision to usher in this new era of financial technology infrastructure—or FinFra—to drive innovation and accessibility in the payments sector. We believe Zepto's direct connection to Australia's real-time payments system for PayTo is our customers' connection to a better way to pay," Jewell added. 
Katrina Stuart, General Manager, Business Payments, at Australian Payments Plus (AP+) said it was great to see PayTo being leveraged for a retail use case. 
"We believe this innovation will be a real catalyst to drive uptake across the wider retail industry. PayTo can not only deliver benefits to the end-consumers using it at the checkout but also to the merchants from a back-office perspective. We are delighted to see this partnership between Wpay and Zepto focused on bringing this use case to life."