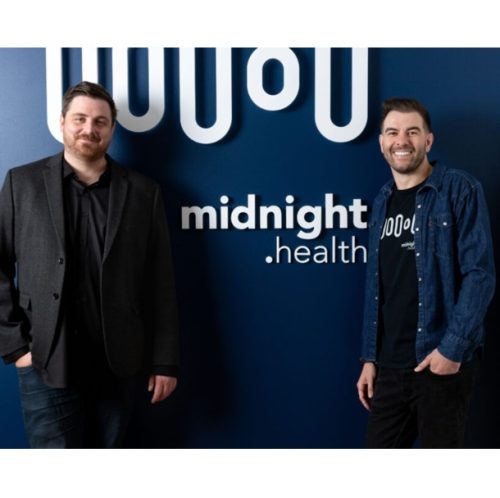 Midnight Health secures up to $24m in series B capital raise
Midnight Health has announced today that they have secured up to $24 million in funding from nib holdings limited (nib) (ASX: NHF).
Series B funding sees $15 million raised, with nib to invest a further $9 million in Midnight Health, after meeting performance targets in FY24, taking Series B funding to $24 million, and total funding since 2021 to $40 million.
"This latest investment will allow us to accelerate growth, develop new services and bring our innovative healthcare solutions to more patients across Australia as we work to change the way care is delivered," said Nic Blair, Midnight Health co-founder and CEO.
"We're really proud that we reach a large number of people who live in remote regions across Australia and don't always have access to a GP," Mr Blair said. "Midnight Health brings equity to people around healthcare, whether they live in the bush or a big capital city."
Series B funds will be used to help the business expand, including building scale, further developing its IT, and service platforms. Midnight Health's brands are hub.health, women's health platform Youly.com.au; and men's brand Stagger.com.au.
nib Managing Director, Mark Fitzgibbon said: "nib views the range of Midnight Health products and services as key elements in its vision to become as much a health management company as we are a leading health insurer.
"We are gradually building an ecosystem of technologies and assets, such as Midnight Health, which enable people to personalize and seamlessly meet their healthcare needs through nib," Mr Fitzgibbon said. "It's an exciting and important endeavor, especially when you consider the fragmentation within healthcare."
Youly was the first company in Australia to deliver same-day emergency contraceptive to a patient's home. It also provides consultations and scripts for over 2,000 medications, including the contraceptive pill, menopause, thrush, and skincare treatments. Youly also provides advice for women on many areas of healthcare, including the treatment of sexually transmitted diseases.
Stagger, for men, offers treatments for sleep issues, sexual dysfunction, smoking, vaping, skin conditions and a range of other every-day health problems.
Hub.health provides an Australian-based medical team that can diagnose and prescribe treatments, write online scripts and provide medical certificates via email. Medication and over-the-counter products are delivered straight to a patient's door. Hub.Health consults on skin treatments, hair loss, high blood pressure, reflux, smoking, vaping and weight loss. It also provides pre-pregnancy and new baby packs.
Midnight Health has demonstrated traction, momentum and strong revenue growth. Since its launch in February 2021, it has experienced year-on-year growth of 320% and has serviced over 85,000 customers, Mr Blair said.
nib is an ASX-100 listed company with a long-term focus on partnering with members to improve their health and wellness.
Midnight Health's partners include Honeysuckle Health and Microba. It has a university research partnership with the ARC Centre for Behavioral Insights for Technology Adoption. It has 27 products across three brands.