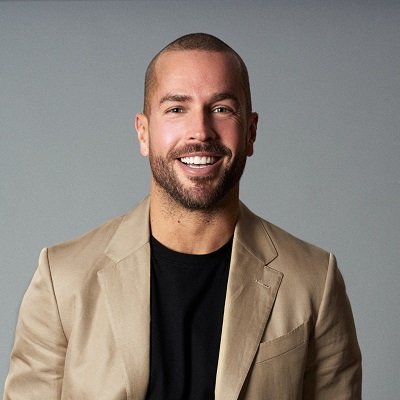 Nick Bell's Superist Group launches AI powered 'Budget SEO' agency to help small businesses get online
Digital marketing pioneer and owner of global digital marketing and performance group Superist Group, Nick Bell (pictured), has announced the launch of Budget SEO, a new agency focused on offering startup and small business owners a unique low cost, high impact SEO agency service, powered by AI, with the cost savings being passed directly to customers.
Bell says the idea for Budget SEO came in response to the hundreds of enquiries he and his team have received in recent months as small business owners recognise the importance of a strong digital presence yet are feeling the pinch of rising costs, inflation, and managing cashflow.
Bell turned to AI in order to build a cost effective solution to meet the demand and says it has been an absolute game changer both from an operational perspective as well as the quality of the output for the customer.
"We've utilised AI across all aspects of the business which has reduced manual execution by 40% and helped minimise human error, so the quality of work is high. Our AI-powered SEO tools have helped us significantly reduce operating costs, savings we've been able to pass onto our customers," Nick Bell said.
"I started my first business in SEO digital marketing over 15 years ago with just $350 to my name. As a struggling young business owner I learnt first-hand the challenge of managing cash flow while trying to grow a business.
"A great search engine ranking and competitive digital presence is an absolute must for any business. At Budget SEO we make quality SEO a right not a privilege. Small business owners are facing multiple headwinds so we've used AI to build a solution."
Budget SEO is the 18th agency in the Superist Group, which has created and executed campaigns for some of the world's most ambitious brands and recently announced its first APAC account, internationally acclaimed, audio sound and innovation brand, JBL. Bell says with Superist he is on a mission to become one of the world's largest, independently owned and self-funded digital marketing and performance groups, and actively invites digital founders looking for investment and mentoring to connect with him on LinkedIn.