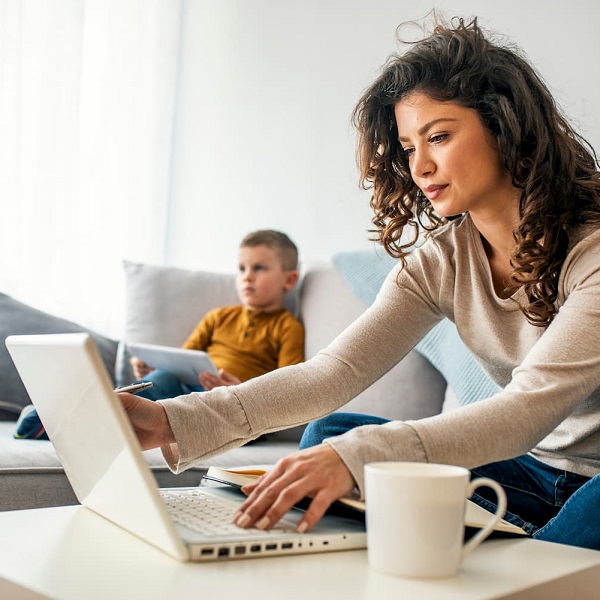 Majority of Aussie small businesses now run from home: Thriday
The landscape of small businesses in Australia has undergone a significant transformation, with over 50% of small-to-medium enterprises now choosing to start and operate from the comfort of their own home. This trend, driven by a combination of factors, including inflation, the rising cost of living, and the enduring impacts of the Covid-19 pandemic, has reshaped how entrepreneurs approach business ownership.
In a survey of 200 small businesses across Australia, Thriday uncovered:
51% of small businesses start and operate from home, with an overwhelming 83% saying they were satisfied with their choice.
37% of business owners said they had a 'Clear' understanding of their work-from-home tax obligations.
72% had purchased new equipment or invested in upgrades to their property to support working from home.
Only 22% would consider moving to a fixed office or retail location, with revenue and growth being the key reason to do so.
The growing shift towards home-based businesses is a response to the changing demographic profile of business owners and the overall economic landscape. Rising inflation and the increased cost of living have prompted entrepreneurs to seek ways to reduce overheads, and the Covid-19 pandemic has accelerated the adoption of remote work. In addition, the rise in women-owned businesses and people caring for children and the elderly has led to a surge in people exploring their entrepreneurial aspirations from the comfort of their homes.
The benefits of operating a small business from home are multifaceted. Entrepreneurs enjoy reduced operational costs, elimination of commuting time, and the flexibility to tailor their work environment to suit their needs. This trend has seen a significant demographic of new business owners emerge, particularly mothers seeking work-life balance and individuals pursuing side hustles to supplement their income.
However, running a home-based business also has its fair share of challenges. Balancing work and personal life can be demanding, and separating the two in a home environment requires discipline. Establishing a professional image while operating from a residential setting can also be a hurdle to overcome.
"Running a small business from home presents its challenges, but it's an incredible way to kickstart your entrepreneurial journey while keeping costs in check and maximising tax deductions," said Thriday CEO Michael Nuciforo. "Within the current economic environment, there isn't a better way to get started than from your home."
One critical aspect that home-based entrepreneurs need to consider is navigating the complexities of tax deductions. The Australian Taxation Office (ATO) provides various opportunities for small businesses to claim tax deductions related to their work-from-home setup. These deductions include portions of rent or mortgage interest, utility bills, office equipment, and internet expenses. To fully harness these benefits, good record-keeping is essential.
"Retaining receipts and maintaining a comprehensive logbook is vital for claiming work-from-home tax deductions," advises Nuciforo. "Thriday is designed to alleviate the burden of financial management. Our AI-powered platform automates banking, accounting, and tax processes, ensuring that small business owners can focus on what they do best while staying on top of their finances."
Thriday's user-friendly platform empowers thousands of Australian entrepreneurs to manage their finances and tax returns effortlessly, and helps home-based businesses maximise their returns and minimise their stress.