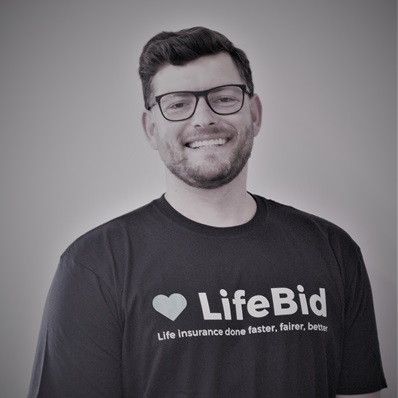 Insurtech LifeBid raises $1.45million in its first equity crowdfunding campaign with Stride Equity
Insurtech disruptor LifeBid has completed a highly successful $1.45 million equity crowdfunding campaign with Stride Equity, Australia's first venture backed equity crowdfunding platform. The raise amount exceeded the initial target of $1 million, including $820K originating from crowdfunding investors, against a target of $370k. A total of 147 new investors participated, mostly from the financial sector, including some of Australia's largest advisory practices.
The average investment in the crowdfunding campaign was $5,734 against an industry average of $1,739*, highlighting the increased investor confidence when co-investing with strategic partners. The funds raised through the offer will be used in the development and delivery of the LifeBid platform.
LifeBid is the first company Stride Equity approved for an investment and hosting on their equity crowdfunding platform since their launch earlier this year. The successful equity crowdfunding campaign includes a strategic co-investment of $700K from Stride Equity and industry partners. LifeBid, together with its industry advisory board, is developing an end-to-end technology solution and plans to revolutionise the way life insurance advice is provided and managed.
Widely backed by insurance industry leaders, LifeBid's digital platform is being developed to enable the 16,000 financial advice providers and insurers around the country to seamlessly engage, educate, advise and manage clients' life insurance needs, while cutting costs to serve by up to 90%.
Accessing and providing life insurance advice in Australia has long been plagued by complex regulations, inadequate technology and soaring costs, leading to frustrated advisers, licensees, insurers and consumers alike. LifeBid's digital solution aims to connect all industry stakeholders and enable advisers to seamlessly manage their clients' needs on a single platform, providing better value and experience for customers.
Recognised by industry forum InsureTech Connect as one of the Forward50 companies, LifeBid currently has over 2,000 advisers eagerly anticipating the launch of its platform in Australia.