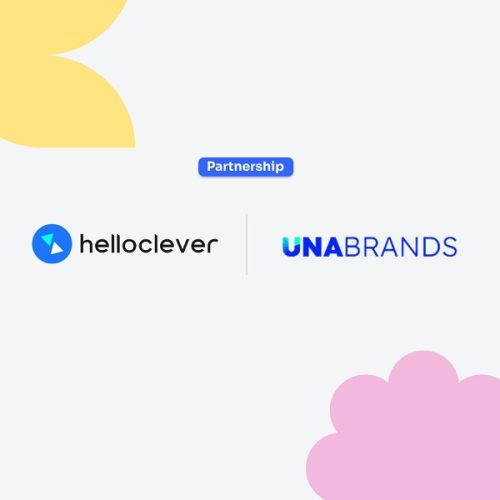 Hello Clever partners with Una Brands to bring 'Buy-To-Earn' solutions to APAC's #1 e-commerce aggregator
Hello Clever, Australia's leading real-time payment and loyalty solution, has announced its partnership with Una Brands, a Singapore-based e-commerce aggregator, to introduce instant shopping rewards to consumers. 
The strategic partnership will help Una Brands grow in Australia and take advantage of the New Payment Platform (NPP) which has access to more than 13 million users. 
Customers of the aggregator's three major brands NorthDay, ErgoTune and EverDesk will be able to pay for their purchases and earn instant rewards through Hello Clever. 
The cross-border collaboration is one-of-a-kind in Asia, opening the door to millions of Australians and creating a better ecosystem for the customer where they can pay now and get rewarded now
Hello Clever CEO and Co-Founder Caroline Tran said, "Hello Clever is proud to be partnering with Asia's leading e-commerce business Una Brands. Together we'll bring customer's access to smarter and more rewarding ways to pay, which helps Una Brands deliver on its consumer promise to always put its customer first." 
Una Brands CEO Kiren Tanna said, "We're excited to work with Hello Clever as our scale-up loyalty payment business partner. The partnership aligns with our values as being tech-driven and digital-first as we continue to embark on our mission of acquiring and growing well-loved and enduring brands in Australia."
 
Launched earlier this year, Hello Clever has over 30,000 active users in its Buy-To-Earn ecosystem and has built partnerships with over 1,000 retailers. 
In July 2022, Hello Clever became the first Australian payment gateway to support PayTo for secure pre-authorised payment technology. As an ecosystem, Hello Clever has been designed to make fast payments (PayTo and PayID) possible for individuals and businesses. Hello Clever utilises open banking, fast payments, and AI technologies to put together an end-to-end experience for shopping, bill payments, and spending management. 
Founded in 2021, Una Brands raises $85M USD in total funding, is APAC's leading multi-channel e-commerce aggregator whose mission is to shape the future of e-commerce by acquiring great brands and growing them into global, well-loved, and enduring household names. Una Brands has since acquired and operates >20 e-commerce brands across six countries.