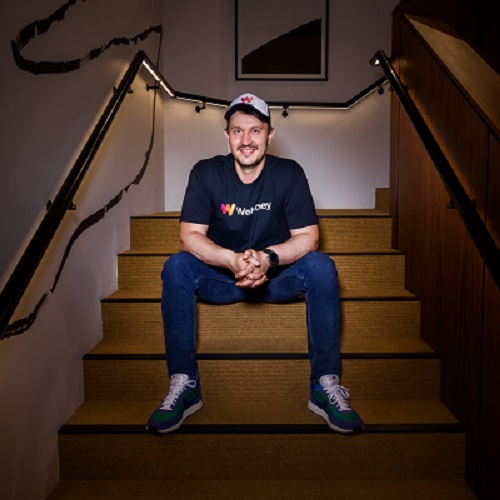 WeMoney reaches maiden profitability milestone
Fast growing social financial wellness platform WeMoney recently reached a significant milestone by achieving maiden profitability in late 2022 just over two years after its public launch.
Navigating an uncertain market, WeMoney has recorded an exponential revenue increase of 583 per cent since 2021, driven by significant member growth in the last 12 months.
WeMoney's user numbers have soared, with more than 350,000 WeMoney app downloads since 2020. The WeMoney app has struck a chord with Gen Zs and Millennials who are increasingly turning to apps to assist with budgeting and debt management during challenging economic times.
With 8 consecutive interest rate hikes from the RBA, young Australians are in tune with the current economic realities, with 75% pessimistic about the economy in 2023 according to a recent Purchase Intent Survey conducted by WeMoney. "Young Australians are doing it tough right now, and 2023 is still filled with uncertainties, but I'm hopeful we'll turn a corner once we get clarity once inflation peaks and begins to subside, we're glad we get to play a part in helping as many people as we can through this challenging time." WeMoney CEO and Founder Dan Jovevski (pictured) said.
"Word of mouth referrals from our members to family and friends has resulted in 70 per cent growth. Our members clearly see the value of spreading the word to their close network about the benefits of digital tools like WeMoney, to help them better manage their finances."
"We're also thrilled that WeMoney is one the leading companies promoting Open Banking adoption in Australia as more and more Australians are becoming increasingly aware of the Consumer Data Right, and we're excited about leveraging its potential in the future – it's an absolute game changer, and we're currently in the early renaissance period of its adoption to help consumers effortlessly achieve their financial goals."
WeMoney looks to explore a future fundraising process over the course of 2023 to fuel its expansion efforts domestically and internationally. It has already raised a total of $9m with significant backing from US investors including investors such as Dream Ventures, Partners Resolute and local Perth- based billionaire, Laurence Escalante, RAC's BetterLabs and Queensland-based Full Circle VC.
"In a short space of time Dan and the WeMoney team have achieved amazing results, we're delighted with their success in the market and cannot wait to see what's next," said Richard Blankenship – Founder & CEO Dream Ventures.