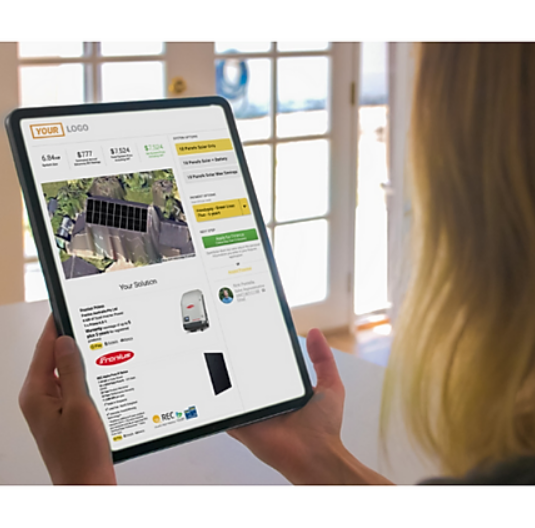 Handypay and OpenSolar partner to offer Australian solar professionals competitive finance options
OpenSolar Pty Ltd, a software company focused on empowering solar installers with the world's most accurate and entirely free solar design and sales platform, and Handypay, a low-rate technology based payment plan solution designed to improve the sales process for vendors and customers, have partnered to provide a quick and seamless solar financing integration so solar professionals can offer their customers competitive finance packages right from the proposal.
"OpenSolar was founded on the principle of removing the barriers to global solar adoption," said Andrew Birch, Co-founder & CEO of OpenSolar," and the digital design and proposal software we provide, entirely free for solar installers and their customers, is key in achieving that goal. By partnering with Handypay's multi-award winning payment plan solution, we offer yet another avenue for Australian solar professionals to expand their business and simplify the sales experience for both them and their customers."
OpenSolar delivers a seamless digital experience allowing customers to explore their solar options through interactive proposals, which calculate their projected costs and savings in real time and allow them to apply for finance and get an instant decision all from their digital solar proposal.
"We know the demand for rooftop solar is on the rise to combat home energy costs, but not everyone can afford to pay for the system they need in full," said Adam Sutherland, Founder & CEO at OurMoneyMarket and Handypay. "Our payment plan solution is designed specifically to give solar customers the ability to make the switch to solar without the burden of a hefty upfront cost. By integrating with OpenSolar's class-leading design and proposal technology, we make it even easier for customers to say 'yes' to solar all while keeping time and cost low for the installer."
This latest innovation from OpenSolar and Handypay follows other significant achievements by both companies. In December 2022, OpenSolar announced the completion of its series B fundraise, securing AUD$22m to expand its software platform and global footprint. Whilst Handypay, and its parent company OurMoneyMarket, recently surpassed more than AUD$260m in funded Home Improvement finance solutions – helping thousands of Australians to make their dream home a reality.