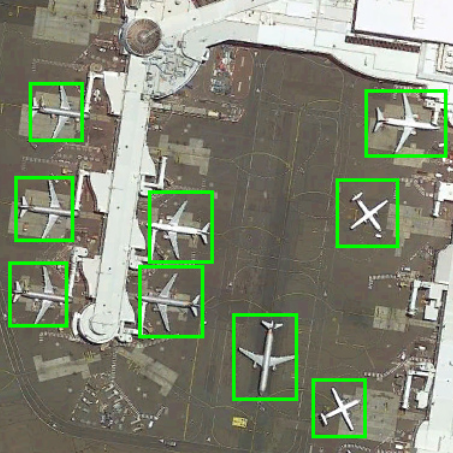 Satellite imagery startup Arlula raises $2.2 million in seed funding to enable global space data access
Satellite imagery startup Arlula have announced that it has successfully raised $2.2 million in seed funding. This investment will allow Arlula to expand access to Earth Observation (EO) data and imagery, empowering individuals, small businesses, and large enterprises to unlock the full potential of space-based information.
The funding round was led by Main Sequence, Australia's leading deep tech investment fund founded by CSIRO, and also saw participation from Black Nova Venture Capital, a renowned investor in the technology sector. This backing highlights the confidence and recognition of Arlula's mission to revolutionise access to EO data and transform the way businesses harness this invaluable resource.
Satellites have changed the way we monitor and understand our planet's surface. High-resolution aerial imagery captured by these satellites enables us to track changes such as environmental degradation, wildlife movement, natural disasters, and urbanisation. By providing greater access to EO imagery and data, Arlula empowers industry leaders to make informed decisions, drive innovation, and enhance their financial performance.
Arlula was co-founded by Sebastian Chaoui who comes from an engineering background, and Arran Salerno who has extensive commercial and legal experience. They met during their time at UTS, and drawing from their diverse expertise, realised the untapped potential of vast amounts of satellite data currently being underutilised. This realisation fueled their vision to rapidly deliver comprehensive imagery data and management services, enabling businesses to make data-driven decisions faster than ever before.
Commercialising space technology comes with unique challenges, particularly for an industry traditionally accustomed to serving government needs. Arlula adopted a customer-first approach, building infrastructure that connects both sides of the market through new SAAS technology and a commercially accessible business model. This approach has been instrumental in overcoming barriers and fostering strong relationships with our clients.
Head of the Australian Space Agency Enrico Palermo said, "Earth Observation data and technologies are critical to a range of applications from agriculture and resource management practices to natural disaster response and climate science. Arlula's innovation is a great example of space technology that is finding a market that private investors are willing to back while also delivering benefits to Australians here on Earth."
The newly secured funding will be instrumental in Arlula's expansion plans including venturing into new markets and further enhancing the capabilities of their Geostack Terra platform. This innovative platform provides unprecedented access to EO data, including both live data and archive imagery dating back to the 1970s. For example, businesses can now monitor remote and challenging-to-reach infrastructure such as offshore oil rigs, mines, and pipelines, reducing the need for costly physical inspections and enabling the generation of actionable insights that drive business outcomes.
Since its inception in 2018, Arlula has established strategic partnerships with commercial and government satellite operators, as well as a global network of data suppliers. Through Arlula's cloud-based infrastructure, they empower businesses worldwide to seamlessly access and manage satellite data, regardless of their location. This eliminates complexities related to technology integration, lengthy contracts, and negotiations, making EO data readily available to industries such as mining, oil and gas, and forestry, and fueling their growth and operational efficiency.