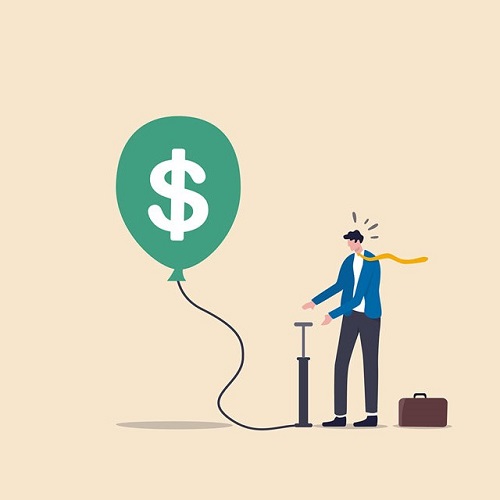 Fintech company Block Earner launches to help Australians grow their savings faster and beat inflation
Next-generation fintech company Block Earner, has launched, designed to help everyday Australians grow their savings faster. Block Earner is accessible through a web portal, and a mobile app will also launch in the upcoming weeks.
Customers will see their deposits grow 7% per year or up to 18%, where interest rates are stuck under 1% with most traditional savings options. In light of the current increase in prices of many goods that will continue in the months ahead (inflation is at 3.5%), and all-time low interest rates, Australians are currently losing money. Already, more than one in five Australians (22%) say they don't know how they will make ends meet, as most recognise a general recent increase in prices (86%), suggesting there is a case for new financial services, and alternatives to banks.
Aussies lack ways to grow their money
Australians are stuck when looking for solutions to grow their money faster. Indeed, many are disappointed by bank interest rates that they consider too low (48%), and are looking at ways to boost their savings (41%). A fairly large majority of those who are not looking for alternatives also said they don't know where to look, or think it is too complex (60%), suggesting they may change if they knew how to do so.
Others are unaware of the current climate, thinking inflation is either stable or decreasing (28%), or having no idea what interest rates they get with their banks (26%). This is fairly in line with the 35% and 24% of respondents that said they have a limited to no understanding of inflation and bank interest rates respectively.
Charlie Karaboga, CEO and Co-Founder of Block Earner said, "Unfortunately, the lack of inflation awareness is dangerous. Australians stashing cash in traditional savings options are seeing the value of their hard-earned money fall in comparison to the rising cost of goods and services. Inflation is insidious in the way it impacts people, many of whom often delay their research into solutions to adapt financially. At the same time, those searching for solutions seem unable to find reliable and long-term alternatives to record-low interest rates. We want Block Earner to be an answer to this, but more importantly, we need to spread the word that Australians are losing money in the current climate, and need to financially brace themselves."
What Block Earner offers
Via a simple interface similar to online banking, Block Earner customers are able to deposit money into their account within minutes, and start enjoying 7% fixed, and up to 18% variable yields. Australian dollars deposited into Block Earner are converted into USD coins (USDC), a stable digital currency (or stablecoin) backed by cash and US treasuries, and pegged to the US dollar, meaning its value is always 1:1 for US dollars, providing a stable environment for customers' money.
Customers can deposit or withdraw funds instantly and at any time, and the account is free from management fees, except for an exchange fee charged when users convert their AUD to USD Coins and vice versa. To ensure customers' funds are in a safe environment, Block Earner uses Fireblocks, a custody platform certified with the highest safety standards, and is registered with AUSTRAC, the government agency responsible for monitoring financial transactions and identifying financial crime and fraud.
Block Earner plans to offer more services in 2022 to continue bringing the innovation of decentralised finance to the people, including decentralised finance-based lending and borrowing solutions.
How Block Earner and DeFi work
Block Earner can offer these high returns because it is built in decentralised finance (DeFi), an emerging alternative to the traditional finance world we know. Instead of being run by banks and governments, DeFi is powered by blockchain technology, removing the friction from traditional middlemen to approve operations such as transfers, deposits, withdrawals or loans because approvals are handled by the technology, and usually in real time. Similar to money markets in traditional finance, customers' deposits in DeFi are used for lending money to other users, and are rewarded for it, in the form of yields generated in the platforms.
Financial apps built in DeFi are proving to be increasingly attractive. Australians with a good understanding of DeFi have already moved some of their savings to it (12%), or are planning to do so in 2022 (26%), and there is already over US$100 billion deposited in DeFi globally.
Karaboga added, "When looking for ways to grow their savings, people are usually stuck with low interest rates, or lose money with high-risk and complex trading products, lured by potential quick returns. DeFi offers a safe middle ground, where people get much better returns than record low interest rates, without the volatility risks that come from typical crypto or share trading. With regular education, we are convinced that people will consider DeFi a relevant solution to strengthen their financial health in the months ahead. Block Earner is the bridge that can easily connect them to this world."