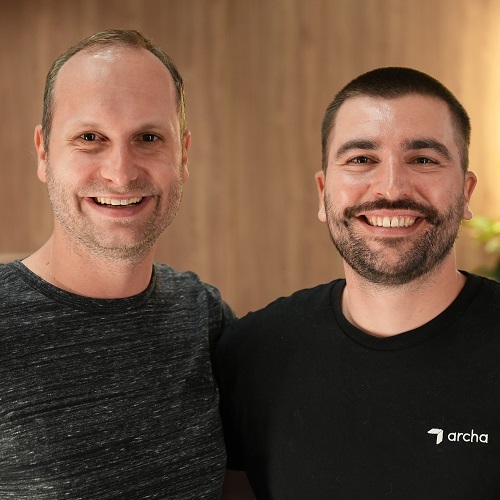 Archa accelerates growth with key senior hires
Melbourne based fintech Archa has bolstered their exec team as they move to public launch. The Corporate Card & Expense Management platform saw exciting growth across all functions in 2021, including a partnership with Uber and the launch of multiple user functionality on the platform.
Lukas Aron joins Archa as their new Chief Technology Officer after over 3 years at global corporate investment and incubation firm, BCG Digital Ventures, where he oversaw the technical development and played an interim CTO role at a number of the incubators portfolio. He will oversee Archa's 14 strong Engineering team, including Product, Design & Architecture.
Aron says of his appointment that he is itching to get going and excited to lead Archa during an important phase of product delivery and growth.
"My passion is helping businesses through the early stages of growth and I'm delighted to be joining an Archa team full of talent and ambition," he says.
Joseph Robins has also been appointed as the company's GM Commercial. He joins from London based fintech unicorn, GoCardless, where he was Head of International Development and launched the fintech in Australia & New Zealand in 2018 as their AU/NZ Country Manager. He will be tasked with scaling up Archa's Sales, Marketing & Partnership functions.
"Archa is arguably at its most exciting phase of growth", Robins says. "We've already demonstrated our clear value to businesses of all sizes, and I'm super excited to work with business leaders & finance teams to rethink their approach to business spending and expense management"
Founder & CEO, Oliver Kidd, says the appointments are a statement of intent for Archa as they move out of beta.
"The momentum we've gained over the last 12 months is incredible. Making these two appointments at such a critical juncture for the business gives us a strong footing to lever this momentum upward over coming months. I am delighted to have both Joe and Lukas aboard."