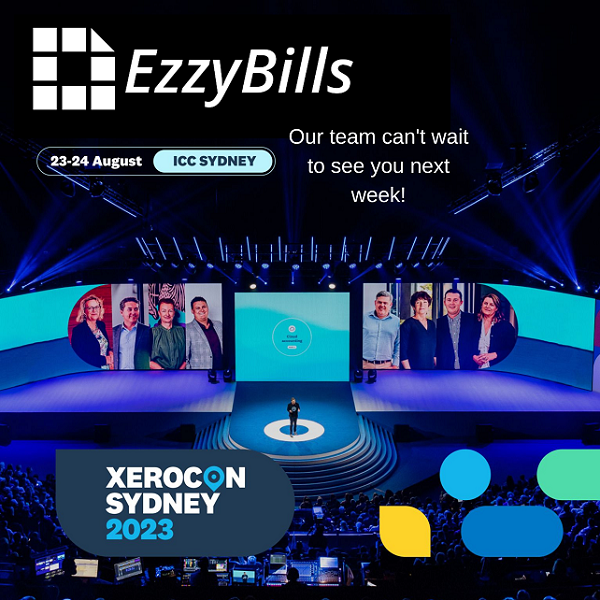 EzzyBills to showcase innovation at Ignition PreCon and Xerocon in Sydney
EzzyBills, a fintech company at the forefront of automated invoice processing, have announced its participation in the upcoming Ignition PreCon and Xerocon events in Sydney.
The events, scheduled to take place from August 22-24, promise to be a unique gathering of industry leaders and innovators in bookkeeping, accounting, and fintech sectors.
Ignition PreCon is a highly anticipated opportunity to network and enjoy delicious food and drink with other Xerocon attendees the night before Xerocon begins.
EzzyBills is a gold sponsor of the event and their team is looking forward to meeting event attendees at their booth and around the venue throughout the night.
The spotlight will then shift to Xerocon, the premier annual event for the accounting and fintech community. As a proud participant, EzzyBills is set to demonstrate its state-of-the-art technology, designed to streamline and simplify the invoice processing journey.
Xerocon attendees can expect to gain valuable insights into how EzzyBills' innovative platform can enhance efficiency, reduce errors, and empower businesses to focus on their core operations.
"We are thrilled to be a part of Ignition PreCon and Xerocon, where we will have the opportunity to engage with fellow fintech enthusiasts, thought leaders, industry experts, and accounting and bookkeeping professionals," said Michael Fitzmaurice, Founder of EzzyBills. "Our participation reflects our commitment to driving digital transformation in the financial sector and showcasing the immense potential of our automated invoice processing solutions."
EzzyBills has garnered recognition for its commitment to simplifying the invoice processing experience. By leveraging artificial intelligence and machine learning technologies, EzzyBills automates the extraction of critical data from bills and receipts, significantly reducing manual data entry efforts. It also automates multiple levels of management approval. This allows businesses to allocate resources more efficiently and make informed financial decisions.
With Ignition PreCon and Xerocon serving as key platforms for knowledge exchange and networking, EzzyBills is poised to highlight the benefits of its innovative solutions and forge valuable connections with fellow industry participants.
To learn more about EzzyBills' cutting-edge invoice processing solutions and witness the future of fintech, visit their booth at Ignition PreCon on August 22 at Bungalo 8 Darling Harbour and/or Xerocon in Sydney at booth E25 at the ICC from August 23rd-24th.
You can register for PreCon here: https://lnkd.in/gdGr4pDg, a free event for accounting and bookkeeping professionals. For more information about EzzyBills please visit www.ezzybills.com or contact elise@ezzydoc.com.