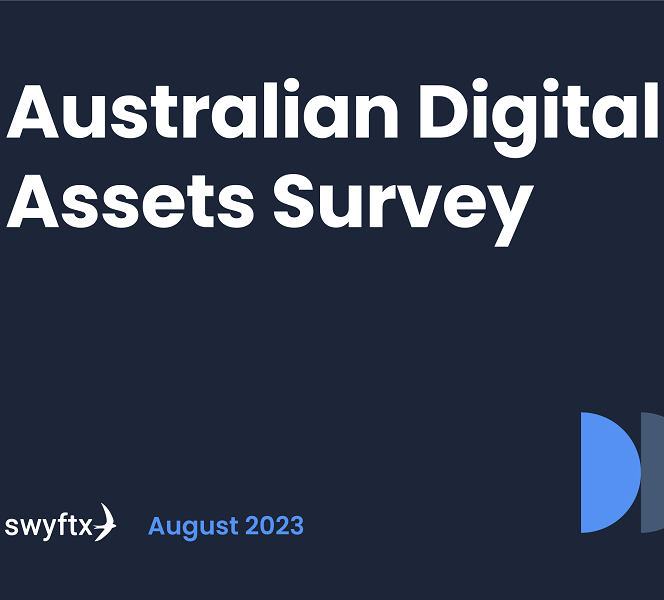 Nearly a quarter of Australians now own digital assets: Swyftx
An estimated 4.5 million Australians today own digital assets but the national rate of adoption has slowed over the last year, new data shows.
The number of Aussie adults that reported owning cryptocurrency rose by 2% between July 2022 and July 2023 to reach 23%, according to Swyftx's annual Australian digital assets survey. Last year's survey found a four percentage point increase in ownership.
The third annual Swyftx survey on cryptocurrency usage, which includes reported profits, was run by YouGov.
Swyftx Chief Operating Officer, Jason Titman, said, "Even at a slower than expected pace of growth, this data would suggest Australia still has the highest level of digital asset adoption among developed nations."
"We've seen no sign of millennials pulling back from the market. But concerns over a lack of regulation and cost of living pressures are clearly weighing on national adoption rates among Gen Z and X. We saw both generations unexpectedly reduce their exposure to cryptocurrencies last year."
The survey found 21% of Gen Zs now own cryptocurrency. A 2% fall. Gen X reported a 5% decline in ownership to 20%. Just over four in ten (41%) Millennials today own cryptocurrencies.
The average profit made by Aussies on their cryptocurrency trading hit $8,218. For a second year running, women made higher profits than men. The average reported profit by women was $8,375 against $8,131 by men.
When asked about their intention to purchase digital assets over the next 12 months, 27% of Gen Zs and 24% of Gen Xs reported they were likely to buy crypto. Down from 34% and 28% last year.
The findings suggest more than 900,000 Australians will enter the market for the first time over the next 12 months, with lack of regulation cited by close to half (46%) of Australians as a major reason for not purchasing crypto.
Titman said, "Forecasting is difficult at the best of times and basically impossible during periods of uncertainty. But our central scenario is for adoption to stay flat over the next 12 to 24 months until we have regulations that allow us to take advantage of the opportunities in cryptocurrency and manage its risks."
"A tailwind for the local market is the finding that Australians appear to be getting more confident, not less, about cryptocurrency becoming the future of finance."
Following this year's cryptocurrency profit data, Titman urged consumers to research the market carefully before they buy in order to understand market opportunities and risks.
"Every year we see a big correlation between market understanding and profits," said Titman. "The 81 percent of cryptocurrency owners who this year reported having a strong or some understanding of the market were far more likely to report a profit."
"If you haven't used cryptocurrencies before, it is essential you learn about the market before you engage with it. The fundamentals of individual crypto projects matter."
The survey findings are based on a YouGov survey of 2,199 adults across Australia between 10 and 17 of July, 2023. The survey was carried out online.  The figures have been weighted using ABS estimates and are representative of all Australian adults (aged 18+) nationally.
The full results of the third annual Swyftx digital assets survey are available here.