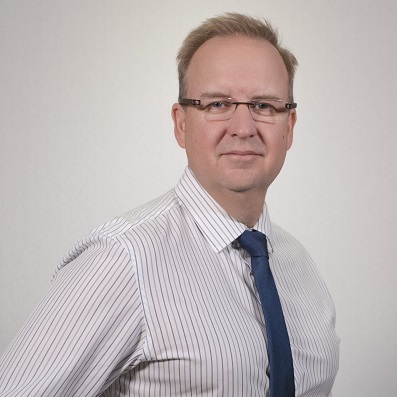 Edrolo turns 10 and announces new CEO to drive next phase of growth
Australian edtech and educational resources company, Edrolo, has today announced the hire of veteran STEM and SaaS leader, David Wright, as its new CEO. The move comes as Edrolo celebrates its tenth birthday and strives towards its mission of helping every learner in the world reach their full potential.
Founded by Ben Sze, Duncan Anderson and Jeremy Cox, Edrolo has developed into one of Australia's leading education technology and publishing companies. The company is in a strong position and the founders have decided that the next phase in the success of the business will benefit from bringing in a new CEO. After an extensive 12 month founder-led CEO search, the founders have announced the appointment of David, and look forward to working with him to ensure Edrolo reaches its full potential.
Edrolo, which is backed by some of Australia's leading venture capital firms, including Blackbird, Airtree and Aware Super, raised $40 million in Series B funding in June 2022 and has experienced strong growth in its ten years in-market. It has grown from three founders to almost 150 Edrollers, is trusted by over 250,000 students in over 1,100 schools across Australia – including some of the country's most reputable academic institutions, and sold over 200,000 printed textbooks.
Edrolo was born out of an inherent need for high-quality, flexible resources which engage students and make teachers' lives easier. It develops resources that are highly interactive, engaging and visual. This includes a combination of concise theory, scaffolded questions and activities that develop skills and understanding, as well as videos to help students learn and make progress.
Edrolo now finds itself in a new phase of its maturity and has hired one of Australia's leading education executives, David Wright, to spearhead its next phase of growth. David is a 30-year industry veteran and has a deep commitment for advancing education and making it more accessible. He serves as Chair of the NSW Next Generation STEM Fund (GenSTEM), acts as an advisor to CSIRO, and is the former Vice-President of Macquarie University. David also has extensive experience in scaling technology, particularly SaaS businesses, into global successes. David has a proven skill-set in developing people, culture, leaders and high-performing teams.
David Wright (pictured), CEO at Edrolo said, "Edrolo and I share the same fundamental belief that we, as a society, can do much better to prepare every young person for future success, and support every teacher to bring back joy to teaching," said David. "We are at a tipping point where the gaps in the future needs of teachers and students are now clear and measured progress is being made in other countries. I have seen firsthand that evolving technology like Edrolo's can simultaneously and fundamentally improve the outcomes of students, teachers, and schools. Our goal is to partner with schools to move Australia from unacceptably low levels of performance in international levels of skills and competencies to the very top. No small endeavour, but I believe it is absolutely achievable."
Duncan Anderson, Co-Founder at Edrolo said, "Edrolo is at an exciting stage of its journey. We're maturing as a company and, after an extensive 12-month international search, we are delighted to appoint a person of David's pedigree and knowhow. David's hire marks Edrolo's shift from a founder-led to executive-led business. Along with his CEO duties – David will join the Board as a Director – and we have also commenced the search for an Independent Chairperson. We're on a mission to truly change education for the better, and we're moving one step closer with David's appointment."
Niki Scevak, Co-founder and partner at Blackbird said, "Edrolo represents exactly the kind of mission we are so proud to invest in at Blackbird. We are excited to welcome Dave, who will work alongside the founders and team, as the company enters into their second decade".