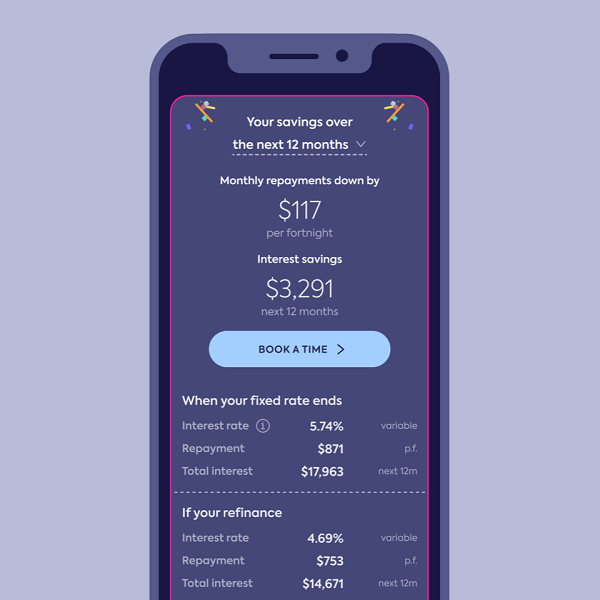 Digital mortgage broker Finspo launch game-changing calculator to help those with fixed rate loans coming to an end
Fixed rate mortgages are coming to an end in record numbers, in fact 46% of all fixed rate loans are expected to expire in 2023, which is approximately $322 billion in home loans. Which means many Aussies are about to start paying a lot (up to 60%) more each month on their home loans.
However, one Aussie digital mortgage broker is here to help homeowners understand what it will mean for them, and what they can do to navigate the situation.
Finspo have created a revolutionary calculator that not only shows homeowners what they could be up for if they do nothing, but also showcases their potential savings if they take action before their fixed rate fallout kicks in.
How does it work?
Finspo's fixed rate ending calculator, which launched last month on 20/1, both estimates what someone's interest rate and repayments will jump to when their fixed rate ends, plus calculates how much they could potentially save by looking at other options in the market.
With only 7 pieces of information needed, this tool helps Aussies get a grasp on their fixed rate situation in less than 60 seconds. For many Aussies, once their fixed rate expires, their lender may not roll them onto the most competitive variable rate that they're offering new customers, so it pays to know how much they could save on a better rate.
From the fixed rate expiry tool, Finspo then makes it easy to book in a chat with a mortgage broker, all online and 100% free.
Take a look here: https://www.finspo.com.au/online-app/fixed-rate-ending