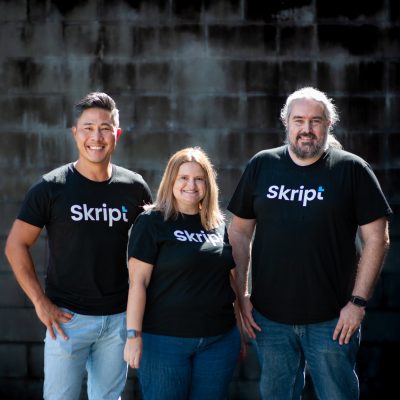 Skript launches no code access to Open Banking data
Today, Skript announces the launch of its innovative turnkey application, Transkript. It is the first platform in Australia to allow businesses to request and receive Open Banking data and other sensitive information, requiring no code or API integration.
Transkript simplifies the process of accessing financial information, eliminating the need for businesses to integrate with APIs or build their own solutions. Accessing Open Banking data has never been easier.  Up until now, all Open Banking solutions require businesses to write code, which is not something all businesses can do or would want to do.  Transkript is a plug-and-play white-label solution that businesses can just turn on and start using straightaway.
Transkript was designed for Trusted Advisors, the five professions that do not need accreditation via the Consumer Data Right. Financial Planners, Accountants, Tax Advisors, Mortgage Brokers, and Lawyers can now collect financial information from their customers effortlessly. Transkript becomes their own branded solution, but there's no code nor API integration required to access Open Banking data.  Businesses can be set up with Transkript within minutes.
"We're thrilled to introduce Transkript to the market and provide a much-needed solution for Trusted Advisors and businesses who don't have the technology to support APIs," said Eric Tsang, Cofounder and CEO of Skript. "Our goal is to streamline the process of collecting financial information, and we believe Transkript will revolutionize the way businesses operate in the financial industry."
Transkript offers a user-friendly interface and a plug-and-play solution, making it easy for Trusted Advisors to collect the financial information they need. Transkript also ensures the security and privacy of sensitive information, giving businesses the comfort to operate with confidence.