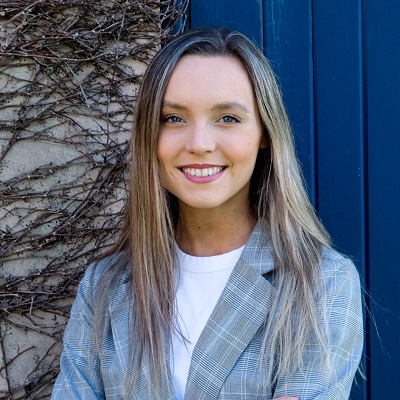 Superhero appoints first Head of Strategy
Superhero, a leading share trading and superannuation platform has today announced the appointment of Rachel Hopping as its first Head of Strategy.
Hopping was previously at Superhero for two years, as the company's first hire in marketing before transitioning into strategic partnerships in early 2022. She moved over to Fintech Australia as its Head of Strategic Partnerships in November 2022, working with the advocacy body's 40 corporate partners.
In the newly created Head of Strategy role, Hopping will be responsible for leading the overall business strategy for Superhero, across product and partnerships.
"We are delighted to have Rachel rejoin Superhero as our first Head of Strategy. Her deep experience and passion in fintech as well as in building and nurturing relationships with partners will be priceless as Superhero continues to grow in 2023 and beyond," said CEO and co-founder of Superhero, John Winters.
"Rachel was a key part of the Superhero team for over two years joining as our twelfth hire. She spearheaded major marketing campaigns and was instrumental in developing relationships with key partners. As Superhero enters this new phase of growth and our focus shifts to exploring strategic partnerships with other financial services companies, Rachel is the perfect person to drive our business strategy forward," continued Winters.
In her new role, Hopping will also join Superhero's Executive Leadership Team.
Hopping said, "Having spent two years at Superhero, I am incredibly excited to rejoin the team. The Superhero team is made up of many talented individuals and the business has grown and evolved over the last two and a half years in market. There's a lot of opportunity to really transform how Australians engage with their investments and superannuation, and I can't wait to get stuck in!"
Prior to Superhero, Hopping worked at eBay Australia for over three years in roles across marketing and partnerships, including driving communications for eBay managed payments and driving marketing campaigns for the launch of eBay Plus and Coles on eBay.