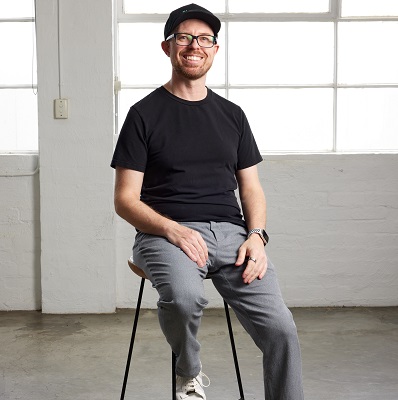 Carbon disruptor Sensand to power smart-farming breakthrough with $6 million funding injection
Australia's digital farming revolution has taken a significant step forward with a $6 million injection of funding enabling tech pioneer Sensand to fast-track a world-leading platform that brings together agricultural land management, carbon project operations, and environmental markets.
The funding is from high-profile businessman Robert Costa, the Chairman of agricultural investment firm goFARM and Costa Asset Management, the investment arm of the Costa family. The investment will facilitate the beta launch today of Sensand's Blockbase and Mintly technology platforms.
Blockbase will enable farmers and landowners to measure and validate carbon sequestration and the impacts of their farming and forestry practices on natural capital. Mintly will enable market participants to leverage this verification data to bring high-quality credits to global carbon markets.
In an important milestone last week, Sensand completed its first three trades on Mintly, totalling more than 100,000 tonnes of international voluntary carbon credits valued at more than $600,000.
Sensand Co-Founder and CEO Peter Moulton (pictured) says the latest tranche of funding represents an important validation by one of the country's leading environmental investors. "Last year Robert Costa provided funds for R&D and platform viability. For him to again back the company is reassurance that our platform will truly be a category disruptor."
Costa has invested in Sensand twice in the past 18 months. "I have invested in Sensand first and foremost because of the trust I have in their key people and my respect for their knowledge, endeavour, and appraisal of what's necessary in this area given my background in horticulture and agriculture," he said. "It is heartening to partner with people who have both the competency and understanding of the industry as well as high integrity.
"Carbon credits are a reality – a fact of life – so let's work together to enhance them. They are here to stay, and I believe Sensand can disrupt and then transform the market to bring much needed integrity."
Reporting with integrity
Sensand's technology has been developed specifically to ensure transparent reporting and data integrity at every stage of the carbon land management lifecycle. By drawing down high-quality data from multiple sources – from satellites and weather stations, to drones and in-ground sensors – Blockbase ensures the precise measurement, reporting and verification (MRV) to accurately represent carbon abatement and authenticate carbon project outcomes.
The interlinked Mintly platform enables carbon-conscious landowners to diversify their income and leverage their data to sell high-quality carbon credits deriving from their land.
"While these platforms can be used independently, when linked together they provide a powerful yet simple way of linking data into a carbon credit, showing provenance and enabling end-to-end monitoring and verification,"  Moulton said.
"The use of a private, secure Blockchain will ensure this data is linked to the actual carbon credit, to provide transparency and security for those carbon units with complete confidence."
Melbourne-based Sensand has already integrated the leading digital asset custody technology and infrastructure provider, Fireblocks, to explore innovative solutions that will revolutionise global carbon market transactions.
"Fireblocks' integration into the Sensand platform will ensure that we are able to scale in a highly secure manner as we continue to transform carbon markets," Moulton said.
Stephen Richardson, Managing Director of Financial Markets and Head of APAC at Fireblocks, said, "We are excited that Sensand's mission of building the future of sustainable land management via its innovative digital agricultural ecosystem is further bolstered by the announcement of its latest funding round.
"By leveraging Fireblocks' battle-tested wallet custody technology and the Fireblocks Network, Sensand will be able to quickly and securely transfer digital assets, providing greater connectivity for the agricultural sector as a whole, and better accessibility for landowners to global carbon markets."
Moulton said the Sensand platform will make it simpler and easier for landowners and managers to create high-quality, data-backed credits, and will make those credits more provable and transparent.  "When a landowner authorises the sharing of their data – for example, their livestock or trees on their land – these will become visible to the buyer and regulators, so the whole decarbonisation process can be accurately and reliably measured over time."
As well as providing carbon credit buyers with a record of their purchases and retirements, Sensand's platform will soon enable brokers, auditors and registries to perform due diligence on individual projects and credits – using the most sophisticated technology on the market. This technology will lift the standard for verifying and marketing net-zero claims, and ultimately streamline the creation, issue, sale, and eventual retirement of carbon credits.