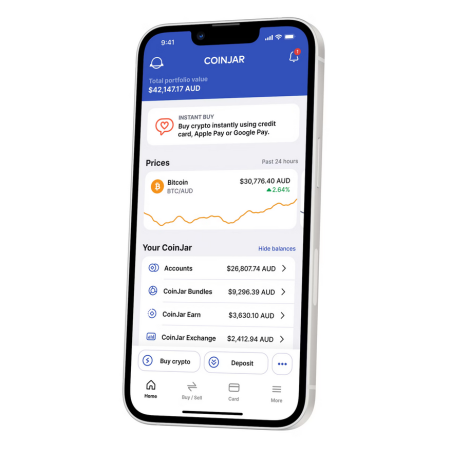 CoinJar brings global benefits to local users: Now supports USD, EUR, AUD and GBP multi-currency transfers
CoinJar customers can now seamlessly transfer and trade US Dollars (USD) and Euros (EUR) in addition to Australian Dollars (AUD) and British Pounds (GBP) between their CoinJar wallets and their foreign currency bank accounts. CoinJar, which offers these currency pairs for trading, has taken the further step of offering bank deposit and withdrawal options for these major currencies.
This comes at a time when tightening restrictions around bank transfers to cryptocurrency exchanges have been documented in both Australia and the United Kingdom. Reported steps by banks range from limiting the value of transfers to outright transfer bans to certain cryptocurrency exchanges. These measures, intended to decrease losses from scams and frauds, have created significant hurdles for high-net-worth cryptocurrency traders and professional investors.
Specifically addressing this segment of sophisticated customers, CoinJar's multi-currency capability builds on its global payment and banking infrastructure. By forging strategic relationships within financial services, CoinJar is able to provide a multi-currency experience available in modern fintech apps and professional trading platforms.
Bitcoin is mostly traded against the US Dollar and increasingly its stablecoin equivalents such as USD Coin (USDC) and Tether (USDT). The ability to deposit and withdraw balances in USD or a desired base currency will decrease unnecessary currency conversions and widen banking accessibility around the world.
"We're thrilled to be leading the charge in integrating traditional banking systems with cryptocurrency markets," said Asher Tan, CEO and Co-Founder of CoinJar. "Our customers across Australia and the UK can now enjoy an even more flexible and inclusive cryptocurrency experience. We hope to bring more options as we expand to other regions."
Last month, CoinJar announced its intention to expand its services to the United States and select European countries.