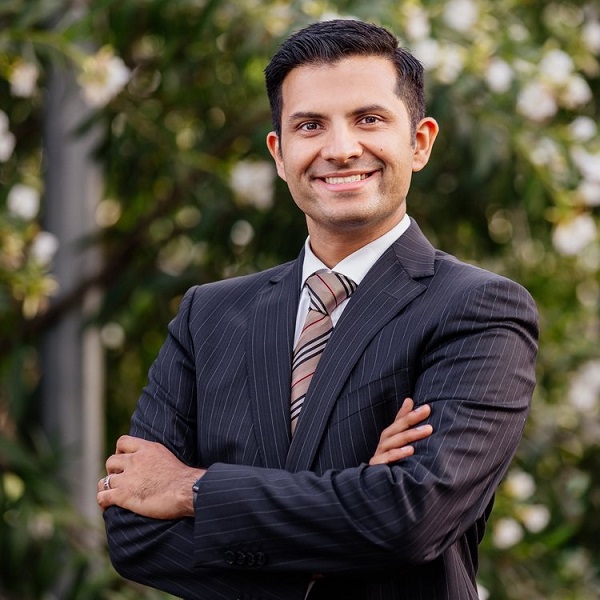 Australian cosmetic chain Cosmetique continues national expansion as 'lipstick effect' takes hold
Leading cosmetic and beauty treatment chain, Cosmetique, has accelerated its national expansion plans as consumer spending on feel good treatments and beauty products and services start to rise across the country.
According to Dr Vivek Eranki (pictured), Founder and CEO of Cosmetique, it is expected 2023 will experience a dramatic rise in consumer spending on products and services that make shoppers feel good, and the increased spend will continue into 2024.
"The lipstick effect is well known and a very reliable indicator of how consumers are feeling during periods of economic downturn or financial turbulence," Dr Eranki said.
"Normally during these times of economic hardship the market experiences an increase in the sale of small to medium size indulgences such as beauty products and services.   Consumers find money in their budget to put towards things that make them feel better about themselves, to counter the doom and gloom.
"In fact, at times, the lipstick effect is so extreme that consumers will sacrifice larger purchases, such as holidays, to put available monies towards items that lift their spirits.   Hair, beauty and makeup sales increase.  Shoppers also tend to purchase bright coloured lipsticks such as hot pink and red, instead of nude and subtle tones.
"Cosmetique's analysts predict the cosmetic injectable market will increase by approximately eight times by 2028 and there will be a 30 percent increase in the laser hair removal market by 2026.
"Since 2020, we have witnessed some turbulent global events including the COVID-19 pandemic, disruptions to supply chains and now increased interest rates and inflation.  Over these times, Cosmetique has seen an increase in bookings and an increase in spend per appointment as customers add additional services to appointments.
"With higher interest rates and inflation eroding household budgets combined with further news out of the US and European Union that countries around the world are moving into a recession, we anticipate that more consumers will turn to beauty products and services to give themselves a lift.
"Cosmetique has positioned itself as a provider of affordable services.  Fillers start from $150 and Botox from as little as $40.   Our new Laser Hair Removal starts from $6 and we offer a 10 percent  price beat guarantee.  This means, if customers are able to find a cheaper price, we beat it by 10 percent.  We can achieve this, whilst maintaining a higher operating margin compared to similar businesses in the sector. To do this, Cosmetique relies heavily on back office automation.
"Given Cosmetique's business model and the period ahead, we feel that now is the perfect time to accelerate our expansion plans.  We have successfully closed a funding round raising over one million dollars through Viriathus Capital.   These funds are being used to expand Cosmetique's  footprint and services.
"We now have over 20 clinics across Western Australia, Victoria, Queensland, Adelaide and New South Wales.   We had planned to expand to New South Wales in 2024 however given the economic environment and the increased spending on beauty, we brought our plans forward.   Our new clinics in New South Wales have now opened."
Cosmetique's new clinics in New South Wales include: Bondi Junction, Parramatta, Bankstown; Kellyville and Penrith.  The company is also significantly increasing capacity in a number of existing sites by moving into newer and larger premises.   In addition, further sites will also be opened across a number of states before the end of the year.
"We expect to have some 30 sites open by December this year," Dr Eranki said.
"In 2024, we anticipate the number of Cosmetique clinics will rise to over 40.   Increased demand for cosmetic injectables is also being buoyed by patients seeking a less invasive and non-surgical approach to their aesthetic needs.
"Injectables offer virtually the same results for significantly less cost without the risks.   Treatments such as brow lifts, chin fillers, lip fillers, cheek fillers and wrinkle relaxers can be undertaken in your lunch hour and while the results are almost immediate, they only last between six to 24 months, depending on the treatment. This means you can adjust the outcomes as you want with each treatment.
"Cosmetique is one of Australia's leading privately owned cosmetic injectables chain of clinics that offers brand-wide high quality injectables services using premium products and highly trained injectors. Men and women want to be able to undertake treatments with confidence and convenience and this is exactly what we offer, nationwide, and with the growth of our national footprint, our clinics will soon be in more convenient locations than ever before.  Our aim is to be within 20 minutes drive from 90 percent of the Australian population."