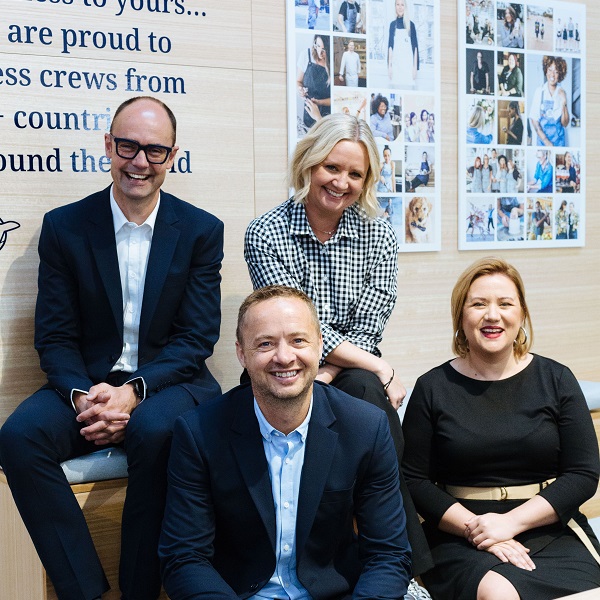 Glow Capital Partners acquires 51% of modern uniform brand Cargo Crew
Modern uniform brand Cargo Crew has today announced Glow Capital Partners will acquire 51% of the business to help take the company from a cult Australian hospitality brand to a leading global brand. Under the agreement the Cargo Crew executive team will retain full management control and three members of Glow Capital Partners will join the board.
Set to celebrate its 21st birthday this year, the Melbourne born business is an innovative leader in dressing staff for a broad range of brands and businesses, whilst being the go-to for the teams of many of Australia's top restaurants, cafes and hotels, and is a favourite of LA-based celebrity chef Curtis Stone.
Founder of Cargo Crew, Felicity Rodgers, said it has been a long journey bootstrapping the family-owned business and creating a whole new product category in the Australian market, driven by a desire to create a design-led, high quality offering that fuses fashion with function.
"Over the last two decades we've built this business to be a uniform brand people want to wear. As the Melbourne hospitality industry has become world renowned, our brand has grown alongside. We're proud that our uniforms are chosen to be an important element of the overall customer experience."
"At our core we're focused on design, quality and customer service, delivering curated uniform looks for customers that span across industry and location from big national corporations to local high street florists. Brands like Miele and the National Gallery of Victoria wear our uniforms to convey their own brand values of quality, design and creativity," said Rodgers.
"Cargo Crew's uniforms cater to hospitality, retail, transport, banking, health and government industries, and as our customers' businesses grow their relationship with us deepens because we work with them to tailor a uniform fit for their changing needs."
"Our obsession with making the best product has led to strong international demand. Already 25% of our online sales are from international customers who have sought us out and continued to buy. Last week we had a sale from South America with a note saying they couldn't find another brand that brings together fashion and function like Cargo Crew."
"The partnership with Glow Capital is the next natural step for our business. We have an incredible growth opportunity ahead of us, so we welcome the expertise in scaling up and building a global brand that the Glow team brings. Including Kate Morris, Justin Ryan and Alex Downie on to our board to guide us as we expand into other markets will be a huge asset and help us grow Cargo Crew to its full potential," said Rodgers.
Glow Co-Founder, Justin Ryan, said Cargo Crew is exactly the type of business Glow Capital Partners is looking to invest in.
"Cargo Crew is a great Australian business with the opportunity to be a global brand. They have a proven track record with 21 years in business already and with an excellent founder and executive team, they are primed for growth that Glow can help accelerate. Having worked with the team for the last few months we know we are values aligned and have the same vision for the business's next phase of growth."
Alex Downie, Glow Capital Partners Associate Director, said Cargo Crew is an incredible brand enabler for small and medium businesses.
"In any service industry, the way your team presents themselves and moves about the space is a huge brand element. We love that Cargo Crew makes businesses look fantastic, levels up their customer experience and makes a product that teams want to wear."