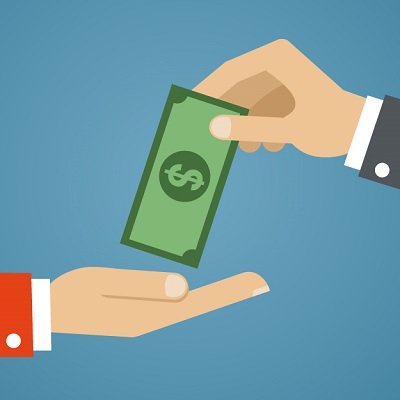 Aussie fintech Stake unveils two years of childcare reimbursements for employees
Digital brokerage platform Stake has introduced an industry leading benefits program, that offers childcare reimbursements of up to $1,000 per month for 12 months, and $500 per month for the following 12 months, for all employees. This gives families the flexibility to continue their careers as daycare costs become increasingly unmanageable.
Stake's Head of People and Culture, Aline Van Koninckxloo commented, "Childcare can cause significant financial strain for families, and given the increased cost of living, many prospective parents are worried they won't be able to make ends meet. Stake's mission is to help people break financial barriers, so we designed our benefits program to tackle one of the biggest costs facing families today. By reducing the financial burden we're enabling people to make fulfilling decisions that are in their families' best interests."
The program gives ten weeks of fully-paid parental leave to employees, regardless of gender or caregiver status, while birth-giving parents receive an additional six weeks of paid leave to assist with medical care. Parental benefits have no waiting period, allowing parents to grow their family immediately without waiting to qualify for leave allowances. Superannuation is paid across leave balances so that parents can still save for retirement while caring for their children.
Employees of the Aussie fintech will also be entitled to two weeks of paid miscarriage leave, plus ten days of paid family and domestic violence leave.
Van Koninckxloo added, "Women overwhelmingly take on most childcare responsibilities, which leads to prolonged periods out of work. Some women would like to return to their careers sooner, but the dated practice of splitting leave allowances according to a 'primary' and 'secondary' carer means it's often not financially feasible for parents to share responsibilities. Companies can offer more equitable career opportunities by changing the systemic assumption that women are the default primary carers." 
Promoting Personal and Professional Growth for Each Employee
Stake has also unveiled additional benefits to promote the personal, social and professional growth of each employee. The wide ranging program includes:
A Wellbeing and Mental Health Allowance: Full time employees are entitled to $1,000 per year to use on services or activities that promote emotional, physical and social wellbeing.
Professional Development Allowance: Employees are entitled to $2,500 a year to spend on training courses, events, and accreditations that help them grow professionally.
Mental Health Days: Employees are awarded two additional days of leave to help them reset and avoid burnout. Staff members can use these as they desire with no advance notice needed — whether that is simply for a rest day, a walk in nature, or spending the day at the spa.
Public Holiday Swap Days: Stake helps people from all cultures to celebrate occasions that mean the most to them, allowing people to swap assigned public holidays for days of their own preference.
Additional Sorry Business Leave: First Nations employees are entitled to an additional five days of paid leave to fulfil the cultural and mourning responsibilities known as Sorry Business.
Employee Stock Options Plan: All employees are entitled to a stake in the company enabling them to benefit personally from the company's growth.