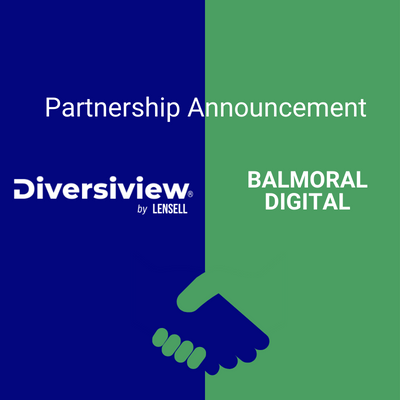 Diversiview by LENSELL partners with Balmoral Digital to allow investors to analyse and optimise mixed portfolios of listed and unlisted products
Australian fintech LENSELL and Australian investment fund Balmoral Digital Asset Management announce their partnership that sees the Portfolio Optimisation Software Diversiview by LENSELL allowing investors to include Balmoral Digital Assets Funds in their complex portfolio analyses.
Many investors requested a way to analyse and optimise mixed portfolios of listed and unlisted investments. There are many other platforms let investors track mixed portfolios, but only Diversiview uses state of the art technology to analyse the overall performance and deep diversification of mixed portfolios, and to allow investors to optimise the asset allocation to reach their long-term goals.
Balmoral Digital is an Australian based investment fund (AFSL 518851) specialising in digital assets with institutional grade risk management.  Balmoral runs two differentiated investment strategies, a quantitative long/short fund and a market neutral fund. Balmoral is run by experienced managers with proprietary trading strategies that are unique to the APAC region.
For more information about Diversiview by LENSELL contact Dr Laura Rusu at info@lensell.online.
For more information about Balmoral Digital Assets Funds contact Angus Crennan (angus@balmoral.digital) or Jesse Smythe (jesse@balmoral.digital).