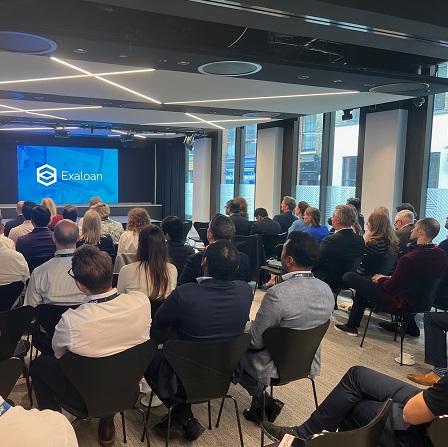 Ashurst FinTech Legal Labs creates new accelerator for startups
Written by Glen Frost.
Global tier 1 law firm, Ashurst, re-launched their three-day FinTech Legal Labs event in London this May offering global fintechs a forum to access legal expertise, gain insights from other experts, and network with other FinTech founders.
FinTechs attending the 8th-11th May event were all at the early stages of growth, either Pre-Seed, Seed or A Round stages, and from a variety of sub sectors within FinTech; lending, payments, Reg-Tech, ESG as well as Banking -as-a-Service.
Founders were invited to attend the free event if they could commit to attending in London in person. Following a two-year lockdown induced hiatus, Ashurst re-convened the in-person event to offer fintech founders the benefits gained from in-person events. Feedback from FinTech Founders was that the nature and quality of the conversations and networking is always better face to face.
Twenty-three fintech startups were invited to attend the FinTech Legal Labs event; Ashurst also partnered with a variety of players in the finance and fintech sector, including tax advisors BDO, seed stage investors such as Green Angel Syndicate, FinTech Circle and Outrun Ventures; global insurance provider AON, and global investment bank, Goldman Sachs, all of whom presented or spoke at the event.
Over twenty Ashurst Partners were involved in the FinTech Legal Labs, offering advice on many areas of fintech and finance, from Term Sheets to IP to Employee Share Option Plans.
The benefits to the FinTechs of attending were many and varied; according to Tom Schorling, Co-Founder of Exaloan, a German based fintech; "After setting up our Fintech business in the Dach region we were looking to expand into UK… it was a great opportunity to apply for the Legal Labs in London and set foot into the new jurisdiction. We received valuable legal guidance and now have a clear view of the next steps. Apart from that it was a pleasure to speak to many founders of high quality fintechs and consolidate views and experiences."
Rayan Saleh, Founder of Beyond Equity (broker matching startups and investors for seed stage revenue-based investments): "Legal matters are pivotal… and having a reputable London law firm such as Ashurst available to talk to helps a lot… this is something that doesn't happen very easily or often so that's why I'm here."
James Fell, Co-Founder, Credit Canary stated his reasons for attending: "Credit Canary is an early warning system to identify and engage borrowers before they go into arrears… we are very early stage, founded this year… I attended a previous Ashurst FinTech Legal Lab as part of a previous startup and loved it; this is a great opportunity to get answers to specific legal questions… my top tip is to make sure you're prepared and use it as an opportunity to talk about all your legal issues and to network! Be curious!"
Marita Cavalcanti, CFO and Co-Founder at Bound said: "we are at A Round stage… like any fintech, legal expense is one of the biggest categories… there are so many questions, so we come here with a checklist… we look forward to the clinic with Ashurst Partners."
Steve Brett, Founder, E3 Compliance Training said: "we use online and mobile games to change the compliance training paradigm… we have over 100 clients and looking to grow… we are mostly self-funded with a small seed funding… it's great to get the Ashurst expert legal knowledge."
Tara Waters, Co-Head of Ashurst FinTech Legal Labs: "We saw a gap in the market; there are a lot of incubators that are very general or long, and many gloss over the legal issues; we wanted to offer something that is very different; this is a three-day short sharp accelerator program… legal led commercial discussions tailored to fintechs."
"This is unparalleled access to legal experts… is about advice from our partners, in addition to our corporate partners, on how to navigate being a fintech, how to get funding, how to deal with IP, stakeholder management… fintechs can come here with their 'laundry list' of legal questions and get them answered by Ashurst Partners. A full day of free legal advice," added Waters.
On the other days, Ashurst brings in industry experts to discuss fintech specific trends, mega trends and offer every founder the opportunity to pitch to the VCs and Angels in the room.
Ashurst do not charge for the program; there is no commitment to be, or become, an Ashurst client. The FinTech Legal Labs is ideal for pre-seed to A round fintechs.
Fintechs able to attend the three-day event in person are welcome to apply for future FinTech Legal Lab events.
Article by Glen Frost, Founder, FinTech Awards & FinTech Summit. Glen was a guest of Ashurst at the FinTech Legal Labs.