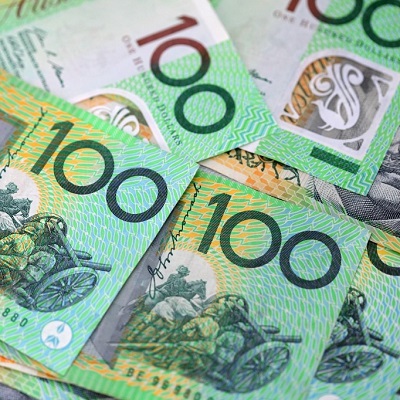 Fintech mortgage broker Finspo secures $2.55m to enhance its end-to-end digital experience
Finspo, the digital mortgage broker founded by ex-bankers in 2019, has completed its Series D capital round and raised $2.55 million in equity funding to scale up its business and advance its end-to-end digital experience.
Achieving an average of 127% settlement growth over the last three halves, Finspo has gained recognition as Australia's fastest-growing mortgage broker and an AFR Fast Starter.
The funding will help Finspo build on its game-changing platform that digitises and automates the home loan application process, on its way to providing the option of a fully robo mortgage broking experience for customers.
"We're excited to be pushing the boundaries on how smooth the home loan process can be, while providing the customer-specific expertise that people value from a mortgage broker," said CEO and co-founder Angus Gilfillan.
Finspo has already developed innovative features that help clients move through the home loan process, such as its Digital Fact Find, an advanced data capture system that allows customers to collaborate with brokers within a shared workspace. Plus, Finspo's Application Tracker, an online portal with a secure doc upload capability, that allows customers to track their application's status in real time, as well as their actions and meetings.
And to support the thousands of Aussies coming off low fixed rates, Finspo launched a Fixed Rate Ending Calculator that estimates what someone's repayments will jump to if they do nothing, plus the money they could save by switching.
"For many Aussies, once their fixed rate expires, their lender may not roll them onto the most competitive variable rate that they're offering new customers, so it pays to know how much they could save on a better rate," said Gilfillan.
Finspo are supporting many Australians who are purchasing a new property or refinancing their home loans to access significant savings, amidst today's challenging interest rate environment.
They recognise the need to keep their clients in the loop to settlement and beyond and have developed a Help Hub dedicated to returning customers. This streamlines the process to review their current home loan, request a re-price or discuss their next home loan need.
"More Australians are accessing the expertise of a mortgage broker than ever before, not just to get a great home loan but to stay on a competitive rate over the life of their loan. Throughout their journey, we're committed to helping Aussies feel good about their home loan moves," shared Gilfillan.