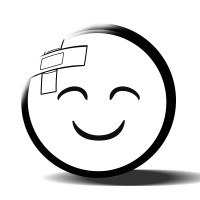 Thankyou Super: Unveiling Hidden Financial Support for Australians in Need
Amidst the complexities of modern finances, a glimmer of hope shines for Australians facing hardship. Thankyou Super is the newcomer on the scene, transforming lives with a resource many were unaware they had: Total and Permanent Disability (TPD) insurance embedded in their superannuation.
TPD insurance is the unsung hero of financial plans, a safeguard for individuals suddenly unable to work due to a severe injury or illness. Often concealed within the depths of superannuation policies, it's gone underutilised, simply because many Australians don't know it's there.
This is where Thankyou Super steps in, illuminating these hidden protections and offering a guiding hand through the claim process. This has sparked a wave of successful claims, delivering financial relief to those who need it most.
Andrew Haddad, Founder of Thankyou Super, is on a mission that transcends processing claims. "We're in the business of reigniting hope and stability for those hit by life's harsh realities," Haddad says. "Witnessing the relief that comes from an unexpected payout is profound. It's not just money; it's the concept of a fresh start."
Thankyou Super's approach doesn't stop at claims. They offer a supportive, stress-free journey, empowering claimants to focus on what's important: their health and recovery. Their dedicated service, backed by touching success stories, highlights their deep-seated commitment to making a difference.
The journey with Thankyou Super begins with a simple eligibility check, a first step towards clarity and potential financial aid. If the green light is given, claimants are matched with seasoned TPD lawyers, navigating them through the claim with expert advice and care. The "No Win, No Fee" principle ensures claimants are in safe hands, financially and legally.
The impact of Thankyou Super's work is vast and personal, quickly amassing a rich tapestry of success stories and secured payouts that resonate with real lives changed for the better.
Haddad points out, "The power of TPD claims as a financial fallback cannot be overstated. And with about 90% of Australians having this cover—often unbeknownst to them—we want to ensure they have the support to claim what's theirs."
Thankyou Super is more than a service; it's a movement towards a future where Australians can face adversity with not just resilience but also a well-deserved confidence.
For the curious and the concerned, Thankyou Super extends an invitation for a complimentary consultation. It's an open door for every Australian to uncover a financial safeguard that could make all the difference.
Thankyou Super is at the forefront of helping Australians navigate the complexities of TPD insurance claims. Associated with leading TPD insurance consultants, the platform is unwavering in its commitment to helping Australians claim their deserved entitlements. With a promise of honest advice, dedicated support, and a client-centric approach, Thankyou Super is reshaping the landscape of TPD claims in the nation.