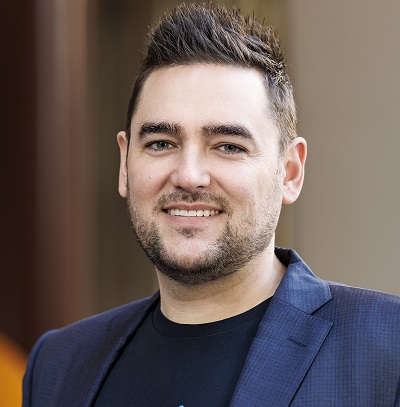 Superhero to launch adviser platform
Superhero, a leading investment and superannuation platform has today announced it will be launching an adviser platform, servicing established dealer groups, advisers and their clients.
Superhero's adviser platform will be available to Australian dealer groups and financial advisers and will focus on providing accessible solutions to better serve clients across both their investment and superannuation portfolios.
John Winters (pictured), CEO and co-founder of Superhero said, "Advisers will now be able to offer our market leading platform to their clients to view and manage their wealth.
"Our new adviser platform will assist advisers in providing a better experience, allow them to build and manage portfolios and assist them in providing advice to their clients across both super and non-super."
Superhero has conducted market research and continues to engage with a number of dealer groups and advisers in the industry to understand the pain points and core requirements, with the goal to deliver the solution advisers and their clients are calling out for in the market.
Superhero's new adviser platform will also allow advisers and dealer groups to:
Open new Superhero accounts (e.g. Minor, Joint, Company, Trust, SMSF) for clients;

View their portfolio of clients, investments and overall performance;

Build and manage portfolios, portfolio allocations and access a range of pre-built portfolios from leading managers;

Place individual share trades on client accounts;

Download comprehensive tax and performance reports for clients,
It will also provide added benefits across superannuation, which will also include:
The ability to open Superhero Super accounts and manage superannuation investments for clients;

Build and manage portfolios, including individual share trades, managed funds and term deposits on behalf of clients;

Download comprehensive tax and performance reports for clients;

Change beneficiary nominations for clients, and more.
"Superhero's focus has always been about providing value and launching an adviser platform is a tangible example of this focus. Our adviser platform will provide a fully digital option to better support Australia's 16,000 financial advisers.
"We know that financial advice has become increasingly inaccessible for many Australians in recent years. Ultimately we want to create a platform that can help advisers deliver more seamless, affordable and understandable advice to more people.
"We also want to enable Australians to get more involved with their finances, to learn, engage and manage their wealth with their advisers."
Superhero is finalising the development of the platform, which is scheduled to launch in the first half of FY24.