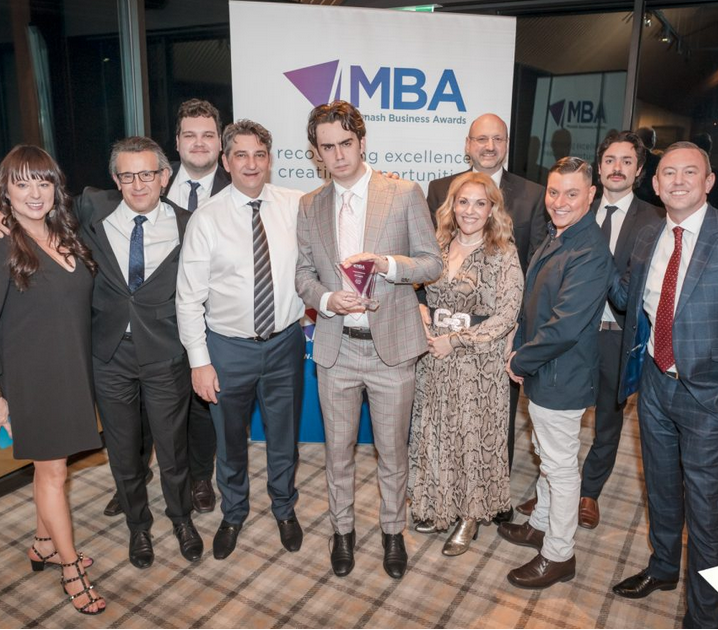 StorageX clinches Rising Star Award at the prestigious Monash Business Awards
StorageX, a leading provider of exceptional storage solutions, has won the coveted Rising Star Award at the Monash Business Awards.
Renowned for celebrating innovation and excellence within the business community, The Monash Business Awards, took place this month. Amidst a competitive field of remarkable contenders, StorageX emerged as the undisputed Rising Star, highlighting the company's impressive growth and dedication to setting new industry standards.
"We are truly honoured to receive the Rising Star Award at the Monash Business Awards," said Harry Katsiabanis, Founder of StorageX. "This achievement is a testament to the hard work and dedication of our entire team, as well as our commitment to providing our customers with top-notch storage solutions that meet their evolving needs."
The award serves as a significant milestone for StorageX, signifying its emergence as a dynamic force in the storage industry. By clinching the Rising Star Award, StorageX is emerging as an industry leader, setting a benchmark for outstanding service, innovation, and growth.
This achievement not only underscores StorageX's commitment to excellence but also highlights its dedication to continuously elevating the customer experience as a proud Melbourne owned business.