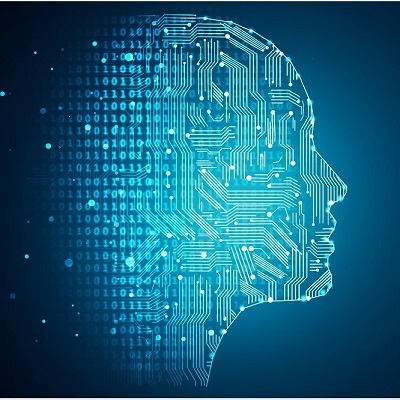 Stone & Chalk futureproofs Australia's economy, supporting startups harnessing AI
Australia's home for emerging technology and innovation, Stone & Chalk Group is continuing its efforts to drive Australia's sustainable, tech-driven economy with increased support for the nation's up-and-coming Artificial Intelligence innovation startups.
On Tuesday evening in the Stone & Chalk Melbourne Hub their expert panel will be answering, how is Artificial Intelligence (AI) impacting our daily lives and how is it changing the way businesses operate in our digital world? You can register to watch  in-person and online here.
At Stone & Chalk, the residents are adopting new technologies and utilising homegrown innovations to drive positive impact. Leveraging advanced computer vision to deliver clinical insights in healthcare or advising on critical technologies central to economic prosperity, these startups are at the forefront of Australia's sustainable technology-driven economy.
"The power of AI technologies gives businesses the ability to automate transactional jobs and prioritise higher value-add thinking tasks. AI tools are now playing a role in supporting smaller businesses on their journey to success and helping to plug challenging resource gaps," said Michael Bromley, CEO of Stone & Chalk Group.
"The potential for huge societal advancements through AI, with further application and benefit emerging every day is exciting. We are already seeing huge leaps in healthcare, logistics, and banking, to name a few, with Stone & Chalk residents undertaking the challenge."
On a mission to help the healthcare sector take hold of the opportunities of emerging technologies, Stone & Chalk resident Arden Street Labs applies AI to drive better value for clinical teams.
Jeff Feldman, Founder and CTO, said, "Leveraging AI in healthcare allows us to apply algorithms that produce impactful and measurable positive outcomes to clinical health. AI is driving rapid innovations in the sector, with more accurate health information and data-driven decision-making seeing more positive outcomes for patients."
Digital technologies, including AI, are potentially worth A$315 billion to the Australian economy by 2028, however, research from The Committee for Economic Development of Australia (CEDA) found that only 34% of businesses across the country are applying AI in their operations.
"AI presents significant opportunities for Australia, from an increase in the utility of our phones, supporting bushfire response, lifting our agricultural productivity, through to tackling climate change," said Anthony Murfett, Head of Division for Technology & National Security within the Department of Industry, Science and Resources. "We have a strong skills base in software engineering, which when combined with a focus on strong ethics principles, will position Australia well to be an AI leader in the future. We do, however, need to work closely with all Australians to ensure these technologies are better understood and developed in a way that supports diversity and are socially inclusive."
To find out more about the opportunities of AI, register to attend Stone and Chalk's upcoming event, deep diving into the current AI trends, exciting technology coming out of Australia and what challenges and opportunities industry experts see on the horizon.