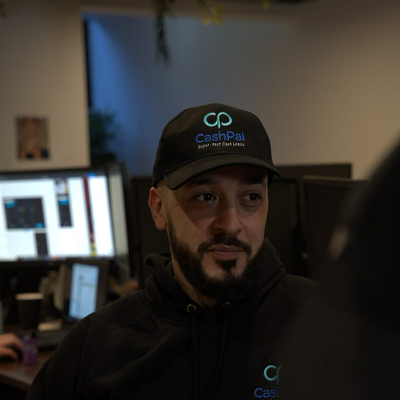 CashPal hits a massive 200,000+ applications
Award-winning lender finder CashPal is celebrating a monumental 200,000 loan applications processed through the website. If current trends prevail, CashPal is set to continue on this trajectory next year.
In an ever-growing economy that is steadily recovering from the COVID years, personal loans are in high demand. Every month, CashPal sees over 20 million in personal loan demand, and shows no signs of stopping. Surging inflation, which favours borrowers over lenders, further pushes the upturn.
Co-Founder and Marketing Director of CashPal, Pierre Ajram (pictured), commented, "There is an abundance of large, small and private lenders in the market – this gives the consumers choice and options, something the average consumer applying for a personal loan never had in the past, as the industry had been dominated mostly by the big banks."
As a marketplace for personal loans, CashPal set out to take a piece of the pie from the big banks and larger lenders. According to Ajram, CashPal's success is founded on the three main things consumers wanted when borrowing:
Options
A simple process
Speed in both outcome and funding
"We believe we delivered on these by partnering with such a diverse range of lenders across Australia, having one of the quickest loan application forms, and making sure most applications have an instant outcome. Upon approval, funding is possible within 60 minutes," Ajram said.
Projection shows that CashPal is on track to break past the 300,000 applications milestone by the end of the 2023 financial year.