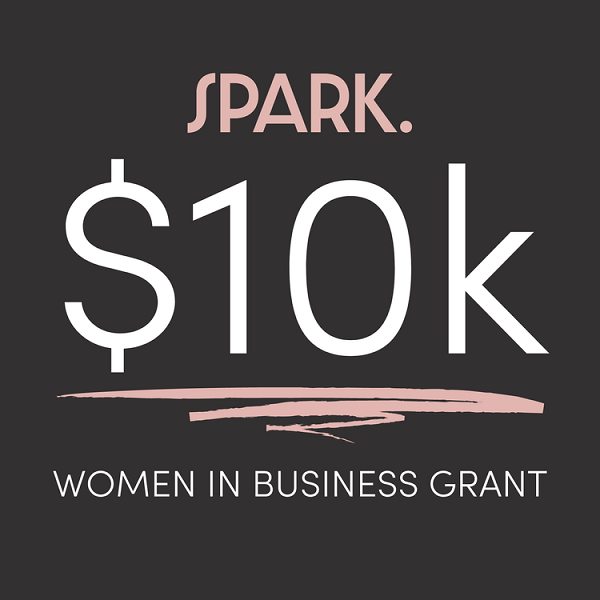 SPARK announces $10,000 grant to empower women in business
In Australia, Just 3% of total VC capital went to all-women-founded startups in 2022, while just 10% went to those with at least one woman in their co-founding teams. So SPARK are putting their money where their mouth is and awarding a A$10,000 grant to one epic female-founded business in the SPARK community. Part of the reason why they launched their own grant is to get more money in the hands of women-led businesses without making it hard. With the added side-effect of getting them more brand awareness as a happy side effect of simply entering. SPARK believe there shouldn't be barriers for women trying to make an impact in the world through their business.
SPARK Founder and CEO Danielle Lewis said, "The purpose of SPARK is to help women in business grow their profit & impact. We do this by creating the resources, insights and community for women to shortcut their success. And while we believe you can do a lot on hustle, sometimes girls just need funds. So we're investing into a quarterly $10,000 business grant. We believe that if we want change. It starts with us."
"I found myself showing up on our podcast regurgitating the same stats as everyone else. We all know women are underfunded. I wanted to start doing something about it."
Grant Details:
Grant Amount: AUD$10,000
Application Period: 4th August 2023 to 30th September 2023
Eligibility Criteria:

Any business located in Australia, New Zealand or Singapore.
That has been registered for 12 months or more. There are no industry restrictions.
Is currently a SPARK member or SPARK alumni. (Sign up before application, $100 discount available)
Identify as Female.
Application Process
Interested candidates can apply through the SPARK website.
Application Timeline
Applications open – 4th August, 2023.
Voting period – 1st-30th September 2023.
Grant announced – 10th October 2023.
Grant funded – within 24 hours of signing the grant agreement.
Cat Matson, the CEO of Impactful Presenters, said, "I love this initiative! In my experience, women business owners are SO respectful, creative and thoughtful with their money … $10,000 in the hands of a savvy woman in business can create such a significant impact. When I was Brisbane's chief digital officer running the Budding and Global Entrepreneur Programs, it always blew my mind what founders could do with just $5,000 or less … and some of those founders are now running national and global businesses thanks to how they leveraged that small injection of funds."
Voting
The grant will be awarded by the SPARK and public business community. All grant entries will be listed on a landing page and the public will be able to vote for your entry. So be sure to check out entries from the 1st of September till the 30th to vote for your favourite application. Only one vote will be counted per person (with a valid email), no spam here!