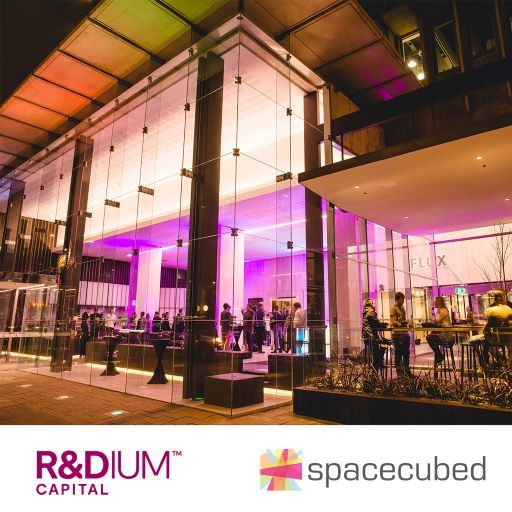 Radium Capital in funding boost for Spacecubed Accelerator
Australia's leading R&D financier has struck a deal to support Spacecubed's 2022 Plus Eight Accelerator Program for Western Australia's best and brightest start-ups. The agreement sees Radium Capital become a Spacecubed partner and R&D financier to the start-ups invited to join Spacecubed's exclusive flagship accelerator program.
Radium Capital Chief Executive Officer and Co-founder David Weir says, "We've been working informally with Spacecubed for a number of years, so we're thrilled to make our collaboration official with a corporate partnership."
In addition to offering R&D financing, Radium Capital's Chief Executive Officer David Weir will serve as a Plus Eight Accelerator program judge and provide mentoring for selected start-ups. By connecting Plus Eight participants with finance, Radium Capital will add to the $120+ million in accessible and affordable R&D loans the fintech has written for West Australian start-ups since 2017.
"Spacecubed is visionary in its support for innovation in Western Australia and the Plus Eight Accelerator program is life-changing for founders and their start-ups," David says.
"Radium Capital's backing of Plus Eight is the next step towards deepening our collaboration with Spacecubed and our efforts to champion start-ups in WA.
"As R&D financier to the Plus Eight program, we can connect directly with founders to help ensure start-ups going places not only get to market but get there faster," David says.
Plus Eight's mission is to facilitate the delivery of cutting-edge innovation by Australia's founders and business leaders. The 2022 Accelerator program has chosen 10 promising start-ups for Phase One, spanning from a sports science tech company specialising in isometric testing devices, to a med-tech start-up that innovates future-focused sexual health products and technologies. Of the 10, up to eight will be chosen for Phase Two of the program, where they will have access to a pool of $500,000 in seed funding, an international immersion experience and world-class mentoring.
The final chosen founders will be invited to pitch at the program's final Demo Night. However, only those with strong growth trajectories and the resilience to succeed will be selected.
Alongside the Plus Eight program, Spacecubed works closely with corporate members to facilitate innovation and growth, through a combination of interaction with a facilitated network of changemakers, curated activities, and development programs provided in a neutral space. It gives operators, suppliers, researchers, entrepreneurs and start-ups the flexibility and opportunity to connect and collaborate with one another along the supply chain and across disciplines.
Chandra Sundareswaran, Spacecubed General Manager says, "By partnering with Radium Capital, we're able to open the door to new opportunities for our members, providing them with the chance to grow their own businesses and receive first-class support along the way."