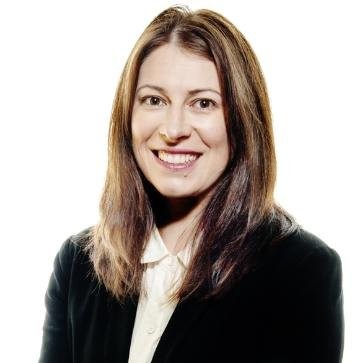 Queensland Tech Sector Crucial Driver of State's Economy, employing more than 140,000 people
A new report by the Tech Council of Australia (TCA) has analysed the growth of tech-jobs in Queensland, finding that it is quickly becoming a new pillar of the state's economy.
The report, titled 'Queensland Tech Jobs Opportunity' finds that the technology sector is a crucial driver of the state's economy, employing over 140,000 tech workers. This figure is expected to grow to 185,000 by 2030, making it three times larger than Queensland's agricultural industry today.
TCA CEO Kate Pounder (pictured) states that the report confirms what many in the industry have known for a long time.
"Queensland is widely seen in the sector as leading the charge in Australia's transition to a future-focused, innovation-driven economy" she stated.
The report also notes that the Queensland tech sector represents approximately 15% of the national tech workforce. This means there are more Software Engineers in Queensland than Dentists or Bricklayers.
Opportunities are also expanding rapidly, with the report finding tech-jobs have grown faster than all other occupations in the state since the mid- 1990s. Between 1995 and 2005, tech jobs grew at 1.6x the rate of all other occupations. In the post-COVID period, this has increased to a whopping 5x that of all other occupations.
Ms Pounder attributes this meteoric rise to the many benefits offered by tech jobs that can't be found in other sectors.
"Tech jobs are extremely adaptable. A tech worker can be employed by any company, in any sector, anywhere in the country."
"This makes acquiring tech-skills a great opportunity for workers that may have faced barriers to employment in other sectors, such as women trying to re-enter the workforce and the differently abled." She said.
The fastest growing areas for tech jobs in Queensland are mostly near hotspots for existing workers, with North Lakes – a suburb in the Moreton Bay Region – topping the list.
Ms Pounder stated that the report shows the tech sector is spreading economic development right across Queensland.
"Lifestyle tends to be very important for tech workers, so we often find that the areas with the strongest tech-presence are outside the inner cities. This often means that tech employs people – and benefits communities – right across the state, not just in the major business districts."
"Some of the state's most successful home-grown tech firms are located all over Queensland, such as Go1 in Logan and SafetyCulture in Townsville.
Ms Pounder also noted that the importance of the tech sector to Queensland's economy could mean major changes to how the State sees itself in future.
"Queensland has long been defined by its agricultural and its mineral sectors, and for good reason – they've both played a major role in the state's history. But in future, as Australia seeks to become an Asia-Pacific tech hub, Queensland's proximity to the region will mean many come to see it as the natural home for global tech innovation."