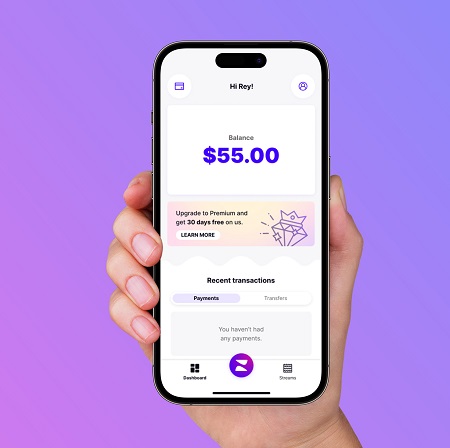 Money App for workers Nine25 announces cashback and social rewards
Nine25, Australia's first money app for workers, is further enabling consumers to switch away from outdated bank accounts by launching a cash back and social rewards plan to customers in Australia.
The new rewards plan, boasting exceptional perks for financial independence, launches in April 2023 with the first 10,000 qualified accounts getting up to 10% cash back on eligible purchases. Downloading the app and creating a verified account will qualify a user for this offer (terms and conditions apply).
"Our research tells us that customers have app fatigue and are seeking solutions that take away the stress, time and pain of managing money within a single app. An app that can receive their paycheque or income of any kind, manages & tracks bill frequencies, and instant payments with dynamic, safe spending limits for stress-free spending and seamless investing means our customers can do away with their outdated bank accounts and switch to the Nine25 Account," said Leigh Dunsford, Founder of Nine25.
The Nine25 App is a first-of-its kind mobile app that enables Australia's workforce to better manage their money and grow their savings through a suite of tools that includes a virtual account (BSB & Account number), integrated virtual Nine25 Card, seamless bill allocation, payments, and investing.
"To fulfil our customers' expectations, we're launching offers that encourage money management, savings and promote a path to financial independence," said Dunsford, adding "Once a customer starts making deposits, they will be eligible to add on investment options for growth and yield, split and send money to friends, or, if they prefer, upgrade to automated money management and credit options on subscription.
Launch benefits will include "deposit bonuses, cashbacks, investment perks and social rewards such as free and low fees to promote savings on Nine25 investment products to be launched later this year."