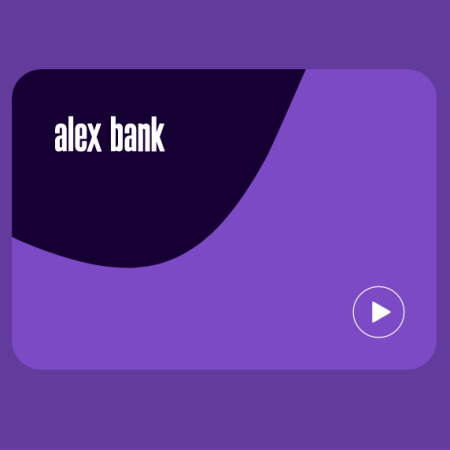 Alex.Bank sees 56% surge in Personal Loans, with 90% of new originations coming from brokers
Alex.Bank, Australia's newest Bank, has seen an increase in personal loan origination, by over 50% since the start of 2023. Since the lifting of its banking restrictions in December 2022, Alex.Bank has also seen rapid growth in the number of loans coming from the broker channel, with 90% of new loans in January and February stemming from brokers.
"It's fantastic to see our bank growing, and I'm thrilled to see our broker partnerships getting stronger," said Simon Beitz, CEO of Alex.Bank. "Partnerships, especially those with our broker network, have always been a central focus for us, and we will continue to invest in them." To streamline the loan application process for brokers, Alex.Bank uses purpose-built Broker Portal technology that is accessible 24/7 to accredited brokers.
This unique and market-leading innovation connects directly to Alex.Bank's origination system, so any change in the status of an application is seen in real-time by the broker.
"We are continually improving our technology based on feedback and input from our broker partners. Just this month, we have released a new feature that allows brokers to chat directly with the assessor managing their client's application in real-time." "Queries from brokers are now resolved within minutes – making it a game changer for both our assessors and broker partners." Beitz added.
Alex.Bank's award-winning Personal Loan, launched in 2020, offers a customer experience that prioritises speed and simplicity while being tailored to individual needs. Powered by their proprietary technology – Alex Intelligence ™, which combines over ~1800 data points in seconds, the loan application process takes only 3-5 minutes. Zoheb Hakim at Finance Beagle said, "A recent application for my client was submitted and settled within 50 minutes. I couldn't believe the speed and efficiency – which ultimately resulted in a great outcome for my client." Beitz said, "Efficient and timely loan processing times is a top priority for us, and turnaround times under an hour are common. Even during peak times, the average has only reached up to three hours for fully submitted applications".
Alex.Bank has accredited over 75% of the lending aggregators in Australia, including AFG, COG Aggregation, Loan Market, and Fintelligence.