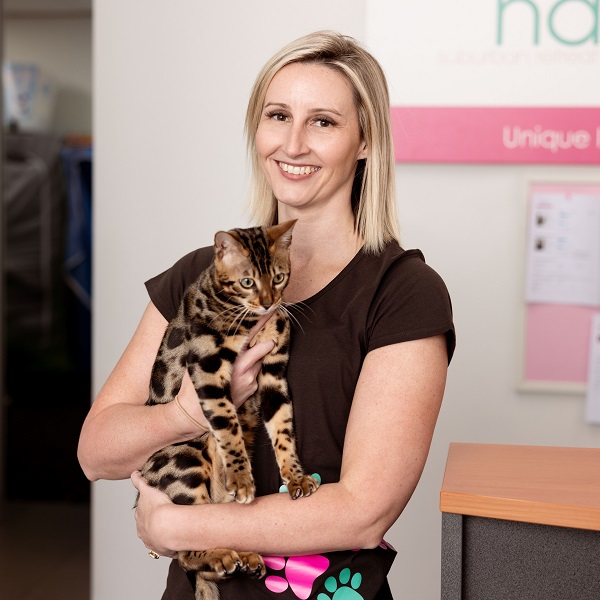 Millennials splurge on fur babies amid pet industry boom
Millennials are treating their fur babies like royalty, with some opting to house their cats in luxurious retreats while they travel the world or simply move house.
Pet care has boomed into a multibillion-dollar industry, with Aussies splashing an estimated $33 billion annually to keep their pets fed, healthy and accessorised, a 2022 report by Animal Medicines Australia (AMA) shows.
Cat Napping Suburban Retreat – which offers luxurious cat accommodation across four Melbourne locations: Spotswood, Hoppers Crossing, Melton and Tullamarine – takes cat boarding to a glamorous new level.
For $84 a night, its top-tier 'penthouse suite' The Residence comes decked with silken fur-covered beds, tents and climbing features to keep cats entertained.
Other accommodation options include deluxe villas, snooze shacks and even a garden room, with prices starting from $28 per night.
Owner Ebony Centazzo, 39, said many of her customers are millennial cat parents who view their fur babies as 'substitute children'.
"Millennials are driving the demand for our luxury cat boarding services," she said.
"We are seeing a lot of dual-incomers – aged between 25-39 – who travel multiple times a year, opt for our premium cat accommodation.
"Many of these cat parents don't have human children – they have precious fur babies and want nothing but the best boarding experience for them while they're away."
According to AMA, millennials are 80% more likely to own a pet and a third of Australian households currently own a cat (33%).
Ebony opened her first cat retreat back in 2011 after two years of research and said she has never been busier.
Cat Napping Suburban Retreat can now house up to nearly 300 cats at any given time and Ebony has set her sights on taking the business national.
"Before I started the business, I noticed there wasn't a service that offered luxury accommodation for cats," Centazzo said.
"I found a niche in the market and it paid off. As demand increases, my goal is to expand to further locations across Melbourne and Australia, and I'm looking for investors to help make that happen."