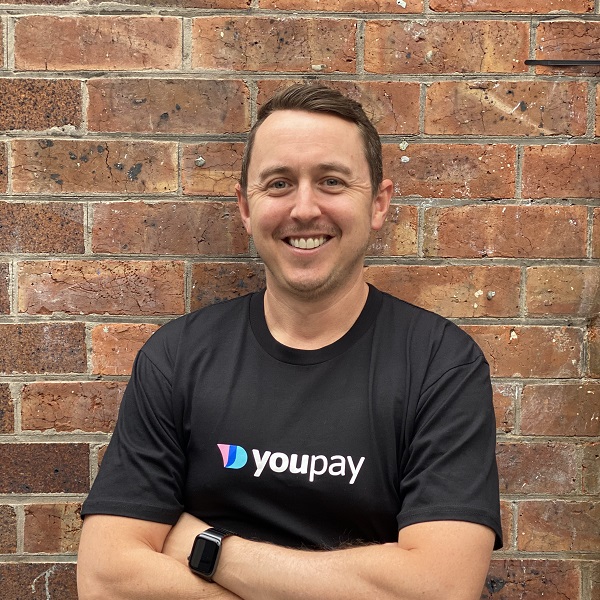 Meet the tech entrepreneur who launched his gifting app, YouPay, during COVID after wanting to buy his wife a nice present
In the ever-evolving digital world, gifting has been given a makeover, and leading this transformation is YouPay, achieving global expansion in just over 12 months. The platform seamlessly blends gifting, shared shopping carts, and real-time payments, revolutionising the way we connect, shop, and convey our sentiments, while fostering a global community of users.
The spark of innovation
At its core, YouPay is a testament to the vision of its founder, Matt Holme (pictured). Amid the upheaval caused by the COVID-19 pandemic, the concept of YouPay was ignited. The founder's simple desire to gift his wife a special something met a common roadblock. Ready to make the purchase, he realised he couldn't pay for her cart, and would have to go through the process himself. This inconvenience in the gifting space spurred the creation of YouPay – a visionary platform bridging the gap between gifting, shared shopping carts, and real-time payments.
Swift Progress and Triumph
Since its launch in January 2022, YouPay's journey has been extremely impressive. Evolving from its initial partnership with Culture Kings, the platform's expansion has been bolstered by the momentum of its community commerce initiative. YouPay's listing as a Shopify app to include 500 retailers across 33 countries soon followed, which the founder himself admits validated the company's global vision.
From a modest starting point of zero users, it rapidly grew to an astonishing 125,000 users, underscoring the resonance of YouPay's concept. At this point, 18 months post-launch, over 300,000 carts have been shared to the impressive value of around $54 million.
The crux of YouPay's brilliance lies in its adept utilisation of the organic network effect. By encouraging users to share wishlists, the platform thrives on the momentum of community-driven growth. This user-centric approach earned YouPay WeMoney's Best Innovation award, and a spot as a finalist for the Merchant Payments Provider of the Year.
A Global Vision Attained
From its very inception, YouPay adopted a global perspective. The platform's core mission of seamlessly connecting customers during checkout, transcending geographical boundaries, fuelled its journey toward international expansion. By seamlessly integrating with, and leveraging the expertise of the industry giants like Stripe and Shopify, YouPay defies geographics, paving the way for a truly borderless gifting experience.
Driving Change Beyond Commerce
YouPay's influence extends beyond commerce, extending to philanthropic initiatives. Collaborating with the MyRoom Children's Cancer Charity, the platform facilitated a groundbreaking Christmas tree wish appeal. This innovation streamlines the process of charitable donations, enabling donors to contribute effortlessly to causes they care about, to ensure their money goes exclusively where they want it to go.
A Sneak Peek into the Future
The road ahead for YouPay is open to promise and potential. Aspiring to become synonymous with gifting, just as big guns like PayPal and Afterpay are with payments, YouPay envisions a world where expressions like "I'll YouPay it" wholly encapsulate the very essence of gifting.
The founder's excitement about the future is palpable, and something will be unveiled soon for the benefit of their global customers and partners.
In essence, YouPay's emergence amidst the pandemic underscores its nimbleness in adapting to the ever-changing landscape of gifting, eCommerce and business.
With their global outlook, dedication to philanthropy, and ambitious growth plans, Holme and his team at YouPay are poised to redefine gifting, transforming transactions into narratives of trust, convenience, and heartfelt intent.