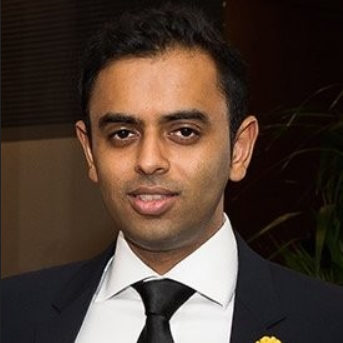 Meet the franchise partner behind the Cheesecake Shop
Eden Exchange's platform is the driving force behind some of Australia's most successful QSR franchise expansions like The Cheesecake Shop, Pizza Hut, Red Rooster and Roll'd Australia.
Eden Exchange, a revolutionary online platform for buying and selling businesses, is excited to see The Cheesecake shop's 200th store opening in regional Australia. The trend aligns with Eden Exchange's recently released report, "Unlocking Franchise Growth in Regional Australia", in partnership with the Franchise Council of Australia (FCA).
The report sheds light on Australia's AU$172 billion franchising industry and shows how over the past 15 years, there has been a notable migration of people from capital cities to regional areas in Australia. As regional towns experience sustained population growth, it is anticipated that service gaps will emerge, presenting significant commercial prospects for small businesses seeking expansion.
"Small businesses represent approximately 98 per cent of businesses in Australia. They are indisputably the engine of our economy, and franchising is the predominant business model in the sector," says a spokesperson for FCA. "In Australia today, there is a franchise operating in almost every type of business category.
"In a more difficult economic environment, franchising is an effective means of facilitating small business creation and expansion in regional areas. As a new franchise business owner, a franchisee is not starting alone. Their franchisor can offer support for recruitment, marketing and supply chain management. Better still, the costs of these services are manageable as they are shared across the network."
Raghu Rajakumar (pictured), Founder and CEO of Eden Exchange, said, ""The Cheesecake Shop is a valued customer of Eden Exchange and we're excited to be part of their growth journey across Australia and internationally, particularly in regional and high growth urban centres areas where the trend for QSR and franchising is rapidly evolving for high quality franchise systems."
"By venturing into regional communities, franchise owners not only open up opportunities for significant profitability but also contribute to the economic growth of small cities and towns. It's a win-win situation where their franchise can make a positive impact, build relationships and give back to these communities provided they approach the expansion with a mindset of learning and understanding, adapting their offerings to meet the specific needs of the local residents."
Eden Exchange is filling a significant gap in the market, revolutionising the way businesses are bought and sold by leveraging technology. Trusted by more than 150 franchisors, including beloved household names like The Cheesecake Shop, Red Rooster and Pizza Hut, Eden Exchange facilitates seamless connections between buyers, deal makers and sellers; fundamentally, transforming the traditional processes involved in business transactions.