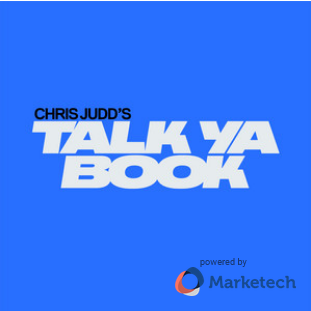 Marketech teams up with Chris Judd
Marketech Focus, the share trading platform for serious traders and investors, and 'Talk Ya Book' the popular finance streaming show hosted by Chris Judd, announced the first steps of a mutually beneficial distribution agreement.
A former AFL footballer and fund analyst, Chris now speaks to fund managers across different asset classes who share their highest conviction investment ideas.
Travis Clark, Marketech Ltd CEO, is excited by the possibilities.
"We've found that the serious and active trader isn't swayed as much by adverts and doesn't care about a few free trades. They are usually too busy looking for trading ideas, so we knew that we needed someone who is financially credible to showcase our data and trading platform for us, in front of that older/wealthier demographic."
Chris Judd was also keen to see how the partnership could evolve.
"We've recently added 'Talk Ya Book' to the Ticker TV line-up, which we expect to be a great distribution platform for us. But the Marketech pitch was that we should try and put our content right in front of that hardest to reach demographic, by building it into the trading platform itself.
So Marketech's trading platform could end up being a financial content distribution platform for us too."
The first step of the Marketech/Judd partnership will kick off early next week as a simple product placement in the first 'Talk Ya Book' episode of 2023, showcasing some of the functionality of the Marketech platform to the 10,000 viewers that tune in on average each week – on youtube alone. The move to Ticker TV is expected to significantly increase that reach.
Marketech have been very busy in the past 12 months. Joint lead managing the 2022 ASA Float of the Year, releasing several major product updates, continual client and revenue growth throughout the bear market, all culminating in the takeover of the Opentrader client base that trebled their assets under management.
"It was a great learning and product validation experience for us. We'd only lost 2 or 3 clients since the day we first opened, but Opentrader had been heavily promoted to the the first-time investor so they had a lot of small non-commercial accounts. Our product and business model appeals most to the high-volume clients who see the value in live-streaming and professional tools, and we're helping the others to transition to the simpler and slightly cheaper platforms.
Everyone chased the first-timers, but after the bullmarket ended they largely stopped trading and now just represent an ongoing administration and data cost. We only ever chased the serious traders, who are typically older and wealthier, as they represent the highest value and are sticky and loyal. They still trade a lot and participate in capital raises – and from what we can tell, they love our platform.
We averaged about 22 trades per live-platform in November, which has to be some sort of record!"
Talk Ya Book's 110th episode, and the first for 2023, will feature Brad King from Armytage Private. The episode will air on Ticker News nightly at 6:30pm and will also be available to watch on demand.
Episodes can also be viewed via the Chris Judd Invest Youtube channel and listened to on the Talk Ya Book podcast.
A free trial to the Marketech Focus live-streaming professional-grade trading platform is available at: https://marketech.com.au/focus/