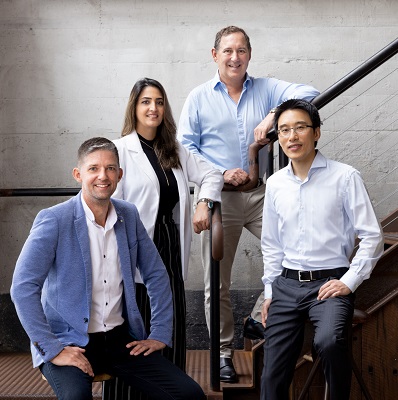 Leading Australian ID verification company Data Zoo announces ESG Certification
Leading Australian identity verification company Data Zoo has announced it is now Environmental, Social and Governance (ESG) certified, highlighting the company's ongoing commitment to sustainability. As part of the certification, Data Zoo has designed, implemented, and operated a range of initiatives which have been assessed by third-party, independent auditor, AssuranceLab.
Highlights of the company's ESG program over the last year include:
Establishing the Data Zoo ESG Committee, which consists of leaders throughout the company, including managers, directors, and senior leaders.

Implementing ESG questions as part of the onboarding process for suppliers and customers.

Launching an employee wellness initiative that includes various monthly activities designed to support wellness.

Donating a $30,000 per student scholarship program to two PhD students for three years.

Donating laptops for the Woorabinda School project.

Introducing carbon-neutral flights for all business-related travel.

Commencing a formal ESG reporting program to provide transparency and advocate for positive ESG impacts.
Tony Fitzgibbon, Chief Executive Officer at Data Zoo, said, "I'm incredibly proud to announce Data Zoo's ESG certification. Sustainability is central to our mission to lead in the simplification, innovation, and protection of digital identity globally."
"In the past 12 months, we have enhanced our robust sustainability, compliance and risk management processes and practices to create an effective strategy that places sustainability at the core of our technology and business decisions. As a purpose-led private company, we recognise the importance of transparency across our operations."
Environmental Impact
Data Zoo's environmental impact as a technology company is relatively low compared to other industries. The design of the company's software automates and replaces the need for manual identity checks that otherwise require printing, the use of non-renewable resources and transport that is more carbon intensive than the automated alternative. The processing power and energy used to power Data Zoo's software are provided by the Google Cloud Platform, which uses 100% renewable energy sources.
Social Impact
Data Zoo provides a progressive workplace with above-average remuneration, flexible working policies and generous benefits that support employee wellness, equity, diversity, and inclusion in the workplace. Data Zoo positively engages with the community to support the technology industry, creation of jobs, knowledge sharing, and partnerships that drive economic and community benefits.
Governance
Data Zoo's ESG program is underpinned by corporate governance. Led by a Chief Compliance and Innovation Officer, with oversight and support from the senior leadership team and Board of Directors, Data Zoo maintains strong corporate governance practices through exemplary board stewardship, management accountability, and proactive risk management. The organisation cultivates strong stakeholder relationships through transparency, open communication, and responding to interested parties' input.
Data Zoo has a unique opportunity to advocate for transparency and influence other companies and individuals to improve their practices.
"As we continue to work towards our ESG objectives, we are committed to building trust with customers, partners, and other stakeholders and operating with integrity and commitment to our values," added Fitzgibbon. "We are dedicated to balancing profit and purpose with a net positive impact on interested parties, the community, and the environment."
One of the fastest-growing tech companies in Australia (Deloitte Fast 50 2021 & 2022), Data Zoo has experienced tremendous success over the last 12 months. The company has seen a 321% increase in revenue, grown from 10 to 80 staff, announced an expansion to the United States, and become an active current provider in Australia's Open Banking ecosystem.
The Data Zoo ecosystem enables digital companies around the world to build modern customer verification experiences. The company helps fraud and risk leaders simplify integration, scale their global operations and keep customer data secure.