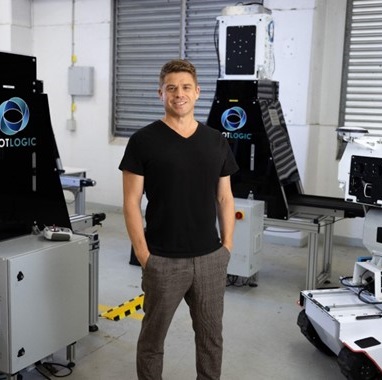 Leading AI mining tech company Plotlogic welcomes $2 billion boost to Australia's critical minerals sector
A global leader in ore characterisation, Plotlogic, has welcomed the announcement of the Federal Government's $2 billion boost into the mining and processing of critical minerals.
The $2 billion injection into the sector announced on the Prime Minister Anthony Albanese's visit to the US is a doubling of funds for low-interest loans for miners and processors of critical minerals.
The minerals include cobalt, lithium, manganese and rare earths, which are used for clean energy technologies such as electric cars, wind turbines and and renewable energy battery storage.
Plotlogic founder and CEO Dr Andrew Job (pictured) said, "The new funding provides significant support for Australia's resources sector, particularly companies with projects focused on critical minerals, which are key to Australia's – and the world's – clean energy future.
"Australia is well positioned to be a major supplier of the commodities essential for the net zero economy and to produce them in a more environmentally sensitive way.
"It's also important that we remain competitive with the US and the European Union which have provided billions of dollars of support for their critical minerals sectors.
"Plotlogic looks forward to being part of the ongoing decarbonisation and growth of the critical minerals sector both in Australia and across the globe."
Former mining executive Dr Job said he developed Plotlogic's OreSense® technology with the firm belief that mining should be able to generate the resources society needs without harming the environment.
The Brisbane-based breakthrough's technology allows miners to see the exact mineral composition of core and blasthole samples, open pit and underground mine faces and stockpiles. It is also being used in rehabilitation of closed mines. This enables operators to precisely extract ore deposits, reducing waste material and greenhouse gas use. Likened to swapping a hacksaw for a scalpel, OreSense® facilitates selective mining.
"Plotlogic is committed to supporting its customers mine more selectively and sustainably, and helping unlock the minerals needed for the net zero future," Dr Job said.
"Our goal is to work with our customers to use AI and automation to deliver the future of natural resources – one that benefits society and the industry with minimal harm to the environment."
Working with some of the world's largest miners, Plotlogic technology is being rapidly deployed across Australia and internationally. The company has already secured work across an array of critical minerals projects. These include contracts with major lithium producer Pilbara Minerals and tungsten producer EQ Resources (ASX: EQR) in Australia, as well as Indonesian nickel producer Stargate.
Other major miners using Plotlogic's OreSense® to reduce both costs and emissions include BHP, South32 and CMOC.
Plotlogic received a huge show of corporate confidence in its technology just three months ago when US and Australian venture capital climate and sustainability heavyweights led Plotlogic's $US28 million Series B funding round.
Co-leaders were Galvanize Climate Solutions and SE Ventures, the investing firm backed by French energy and automation giant Schneider Electric. Both firms seek to foster cutting edge technologies that tackle major climate change challenges.
Main Sequence, the Australian deep-tech VC firm backed by the CSIRO and Australian government, also participated via its newly launched Main Sequence Three fund.